If you could picture the archetypal modernist building, you could do worse than make a trip to Dessau, a medium-sized town in eastern Germany. After a quick walk around the centre, you should aim for a campus near the railway station. Like a lot of 20th-century educational establishments, it's made up of angular concrete buildings and windswept pathways. So far, so 1960s polytechnic.
But this one is different. Not so much in how it looks, but in how the ideas that originated here revolutionised the worlds of education, design and architecture. This – as you'd guess by the large white sign down the side of its elegant main building – is the Bauhaus school.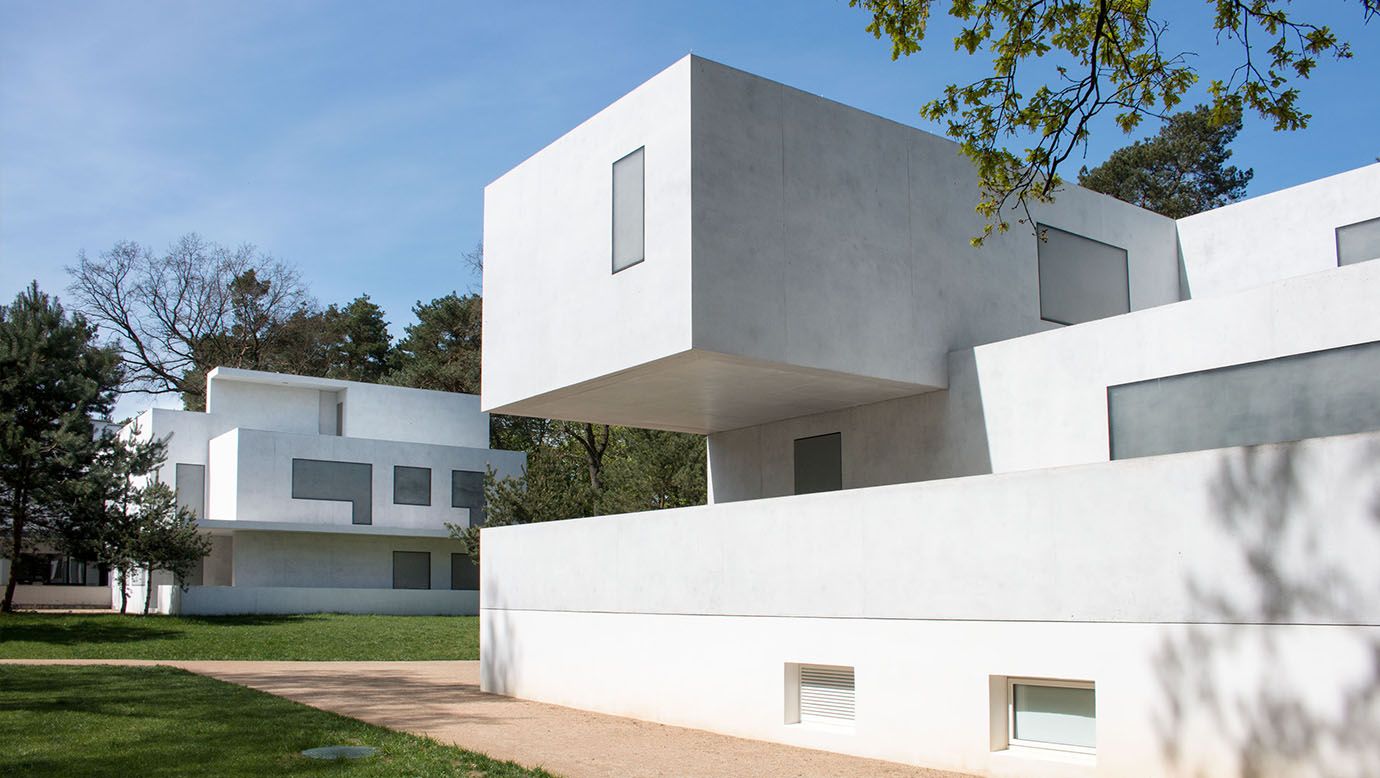 "Gropius's vision was firstly art and craft, then art and technology – making society better through design."
Grant Watson, author of Bauhaus Imaginista
This year, the Bauhaus marks its 100th anniversary, a significant milestone, not least because the design-obsessed world we live in bears a striking resemblance to the one it heralded. And all that began with the vision of one man: architecture professor, Walter Gropius.
Born in 1883, Gropius trained as an architect, and in 1919 became master of Grand-Ducal Saxon Art School in Weimar, a city south-west of Leipzig. Hugely influenced by modernism, the British arts and crafts movement, and Russian constructivism, when the school merged with the city's school of art, Gropius set about creating a radical new establishment: the Bauhaus.
Grant Watson is a curator and the author of Bauhaus Imaginista, a book on the school and the wider modernist movement. He believes it was revolutionary in its approach to education from the start.
"The Bauhaus brought important modern artists like Wassily Kandinsky and Paul Klee to teach art in the context of design and architecture," he says. "Out of that came developments in design, textiles and furniture. Gropius's vision was firstly art and craft, then art and technology – making society better through design."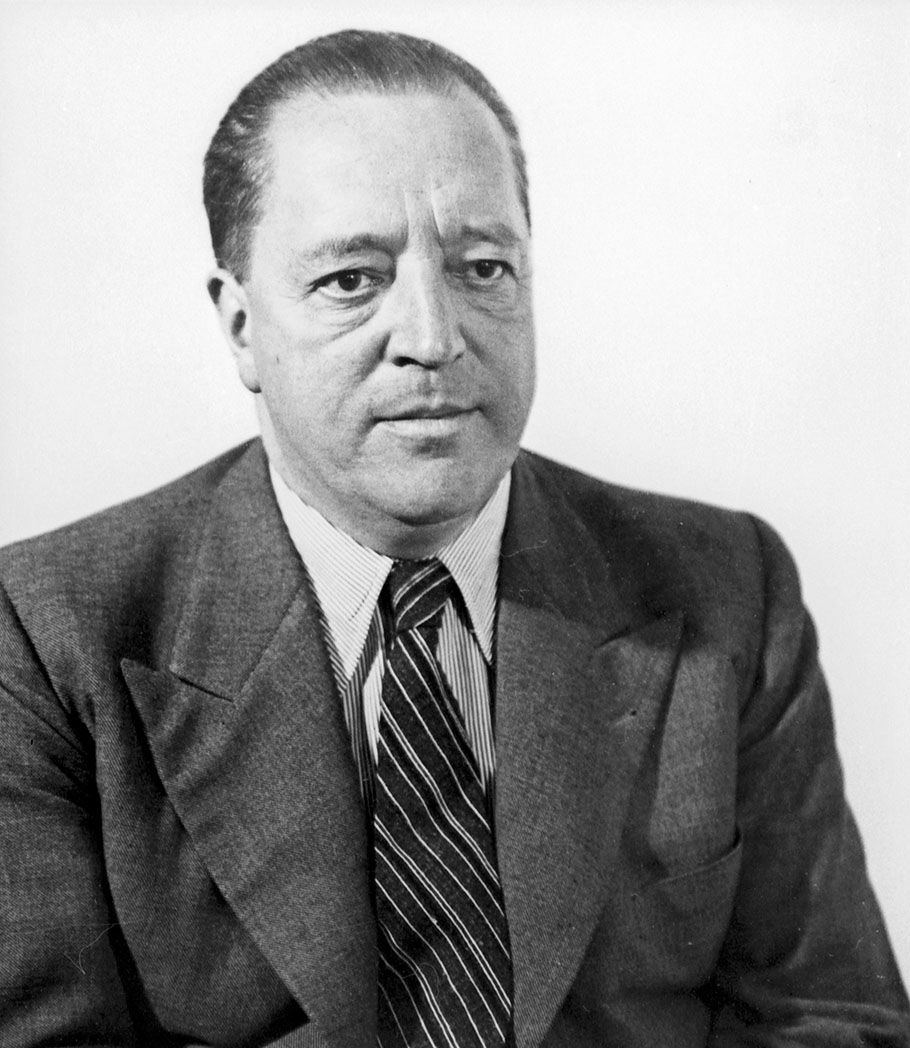 Portrait of Ludwig Mies van der Rohe © Bauhaus-Archiv Berlin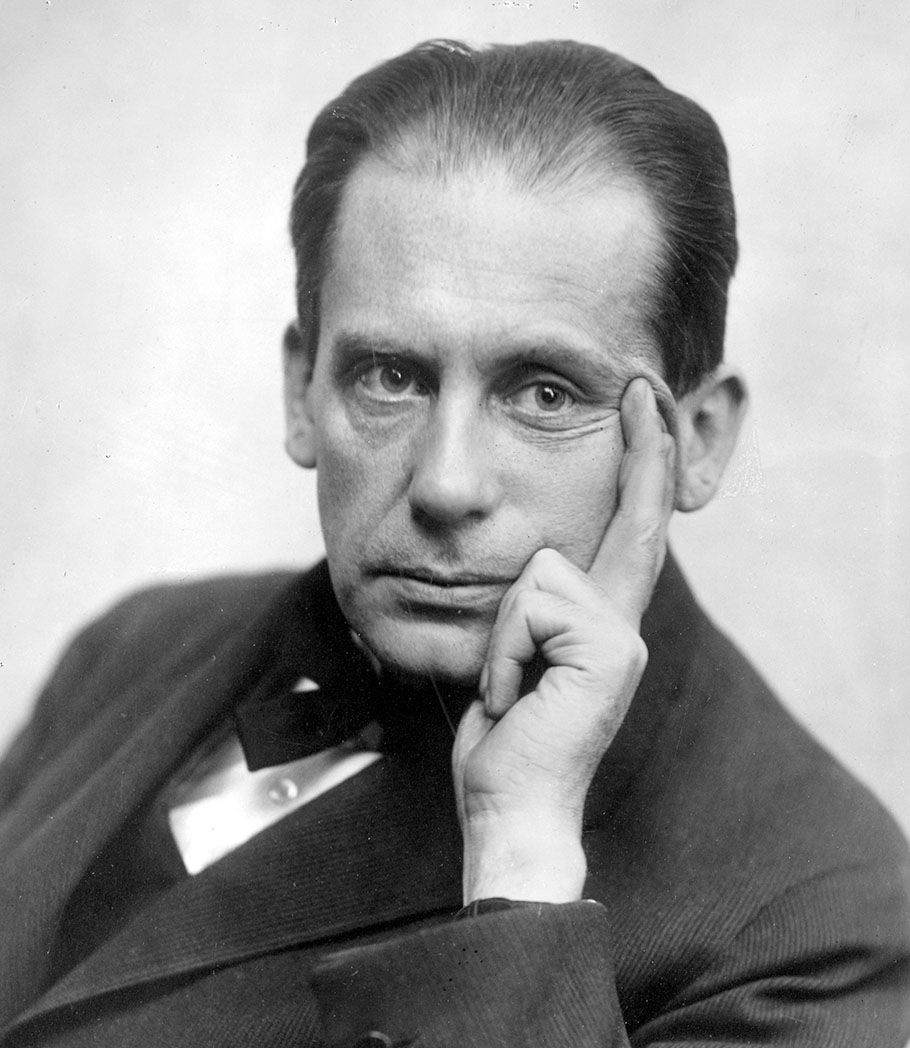 Portrait of Walter Gropius by Louis Held © Bauhaus-Archiv Berlin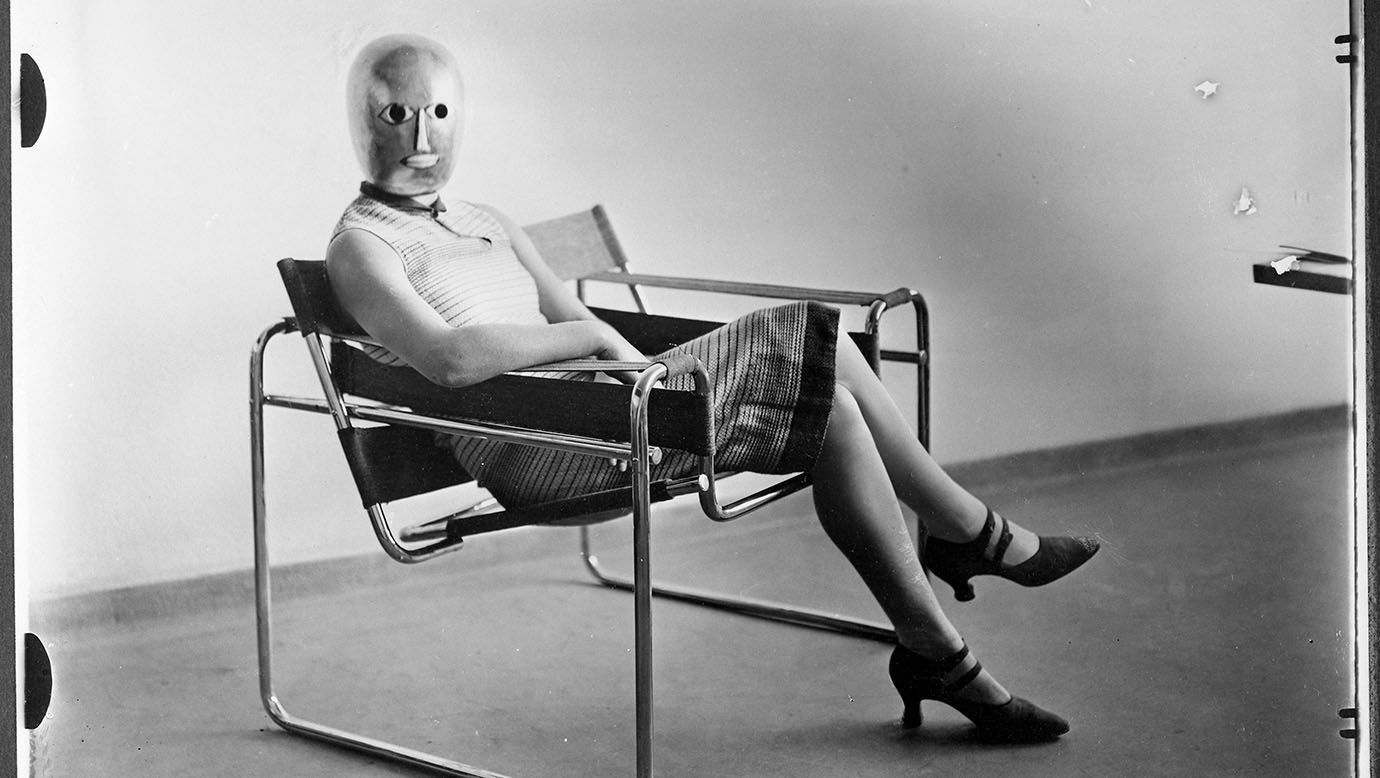 Marcel Breuer's tubular-steel chair © Bauhaus-Archiv Berlin/Dr Stephan Consemüller
The curriculum was designed to give first-year students a practical grounding in all design disciplines before they went on to specialise in one subject. And when they did so, Gropius stressed practicality above all. They even taught business to help students earn a living once they'd graduated.
"The Bauhaus was fantastically good at self-promotion," says Watson. "They produced a journal, made films and put on exhibitions. This was partly down to Gropius, but also because they were always under attack and struggling financially. They had to make things to sell and patent designs."
In 1925, due to political pressures, the Bauhaus was forced to leave Weimar, and move to Dessau, a thriving industrial town with a far-sighted mayor, Fritz Hesse, who thought the Bauhaus would have a positive impact on the area. Dessau proved to be a perfect home, and it was here that Marianne Brandt's ashtray and the tubular steel furniture of Marcel Breuer were produced – timeless icons created by undergraduates barely in their twenties.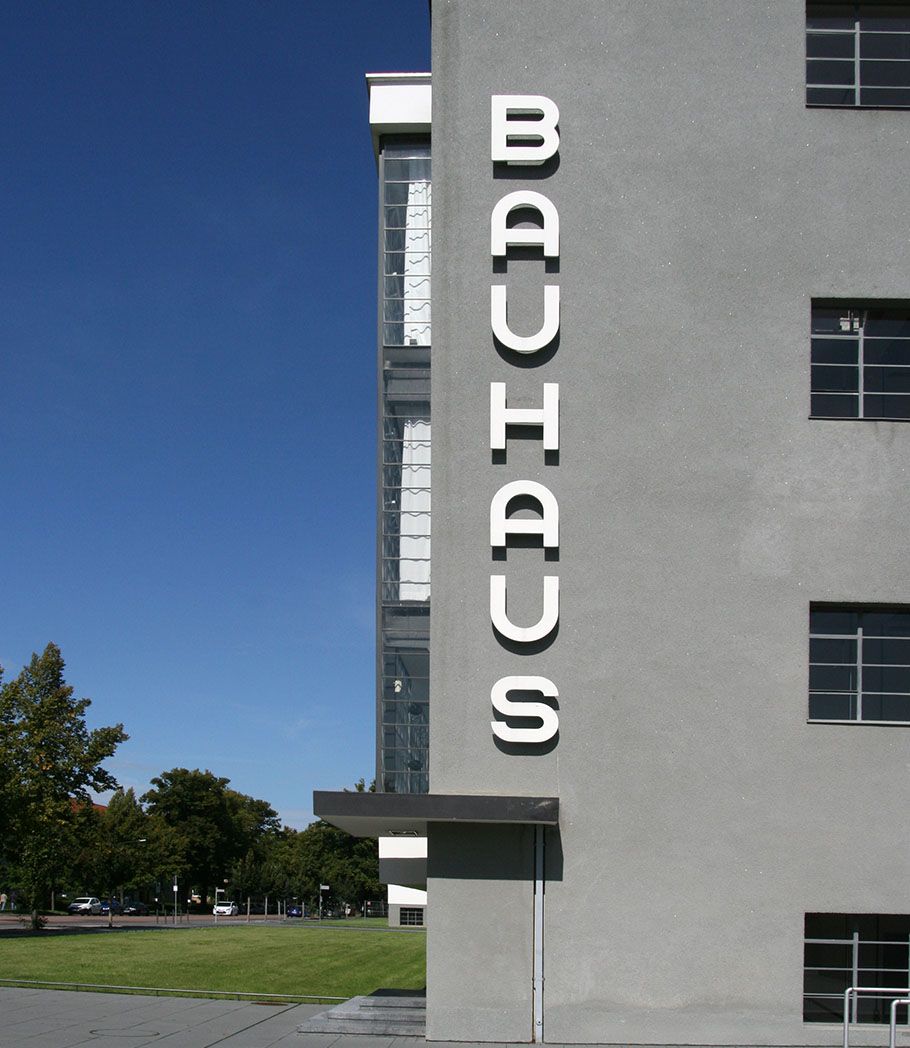 Bauhaus building Dessau © Christin Irrgang, 2011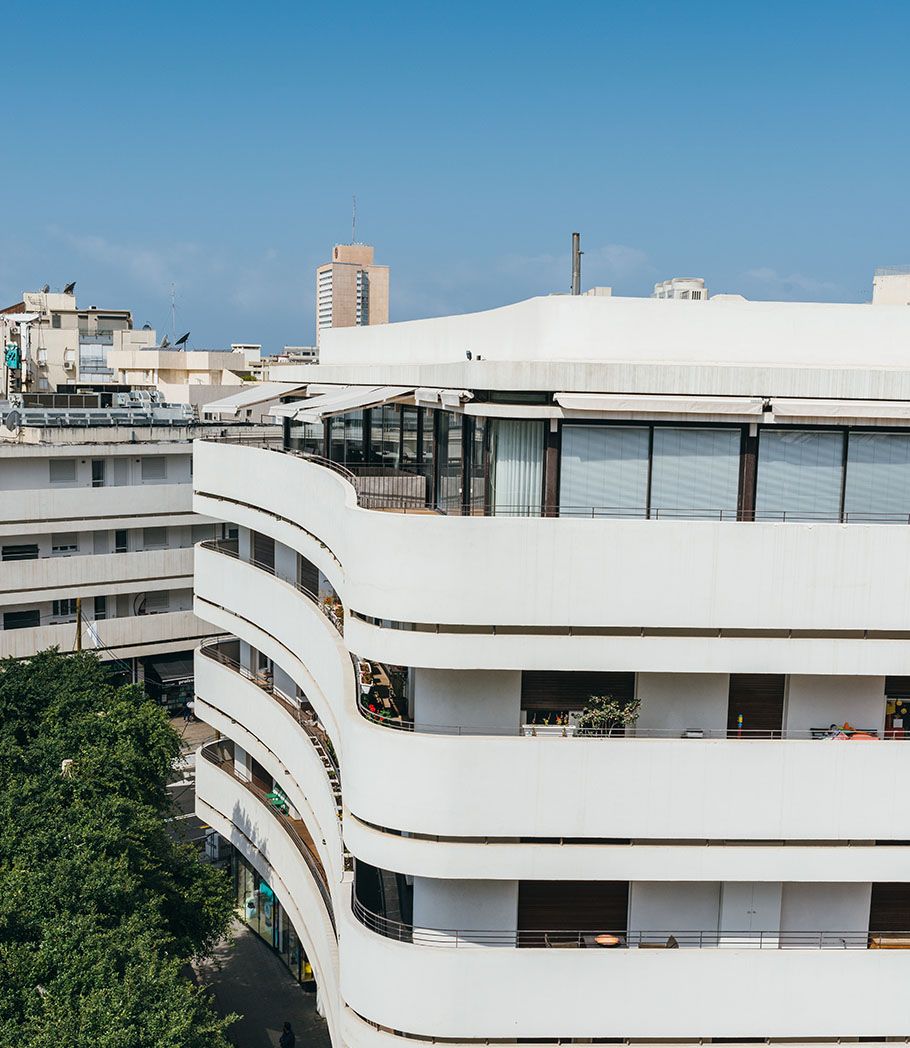 Classical Bauhaus architecture, in Tel Aviv, Israel © Alexandre Rottenburg
5 places to see Bauhaus
Weimar, Germany
While Henry van de Velde's campus isn't as well known as the one in Dessau, this is still the original home of the Bauhaus, and also the location of the impressive Bauhaus Museum Weimar, which opened in April 2019.
New York , USA
Got a day to spare in New York City? Go and check out Marcel Breuer's Whitney Museum of American Art, before heading over to Mies van der Rohe's Seagram Building.
Tel Aviv, Israel
A paradise for modernism fans, the Israeli city is home to over 4,000 Bauhaus/modernist buildings, largely designed by émigrés from Nazi Germany. Check out the Esther cinema.
Dessau, Germany
Visit the iconic campus, then look around the gorgeous – and vast – new museum designed by Barcelona architects Addenda.
London, United Kingdom
A mecca for architecture lovers, the Isokon building in Hampstead was home to Bauhaus stars Walter Gropius, Laszlo Moholy-Nagy and Marcel Breuer.
In 1928, Hannes Meyer became master of the school following Gropius's departure and oversaw outside commissions, including five apartment blocks in Dessau and the ADGB Trade Union School in Bernau bei Berlin. But while the Bauhaus set out to be apolitical, Germany's emerging right-wing political groups began to treat it with suspicion, as Alan Powers, author of Bauhaus Goes West, describes.
"When the Nazis came to power, anyone who had a connection to the Bauhaus was in trouble," he says. "They saw it as a communist and Jewish organisation. There were some exceptions as the Nazis were quite pragmatic, but emigration was the route taken by a number of the more prominent figures."
In 1931, the Nazis took over Dessau city council and closed the school, which moved to Berlin, this time under the stewardship of architect Ludwig Mies van der Rohe. But ultimately, he couldn't save it from closure in 1933 – a victim of the Nazi's intolerance to anything remotely associated with radicalism.
This should have been the end of the Bauhaus, but the emigration of its leading lights – many of whom were Jewish – actually increased its influence, spreading its gospel all over the world, including Tel Aviv, whose White City neighbourhood boasts over 4,000 modernist buildings.
In the USA, Marcel Breuer designed the Whitney Museum of American Art in New York, while Mies van der Rohe's Seagram Building – also in New York – is still widely recognised as a modern classic. It also reflects Mies's obsession with order.
"One of the most interesting things about the Seagram is its window blinds. There are just three settings: up, middle and down, so they don't look messy," says Powers. "Later people turned against it – they said it was boring, but that's what Mies was about: a higher quality of 'boringness'!"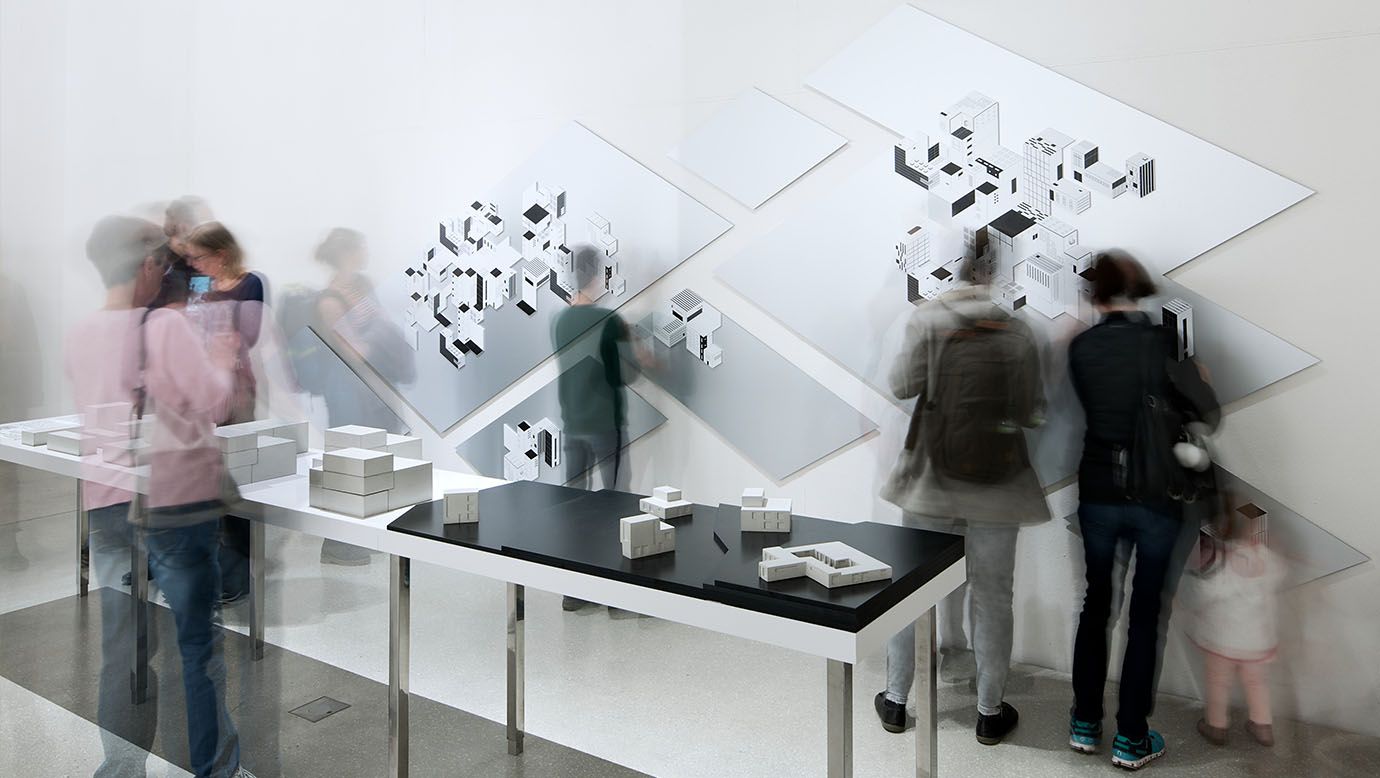 Inside the new Bauhaus Museum Weimar
"There was no single Bauhaus look. It was concerned with making society better through design."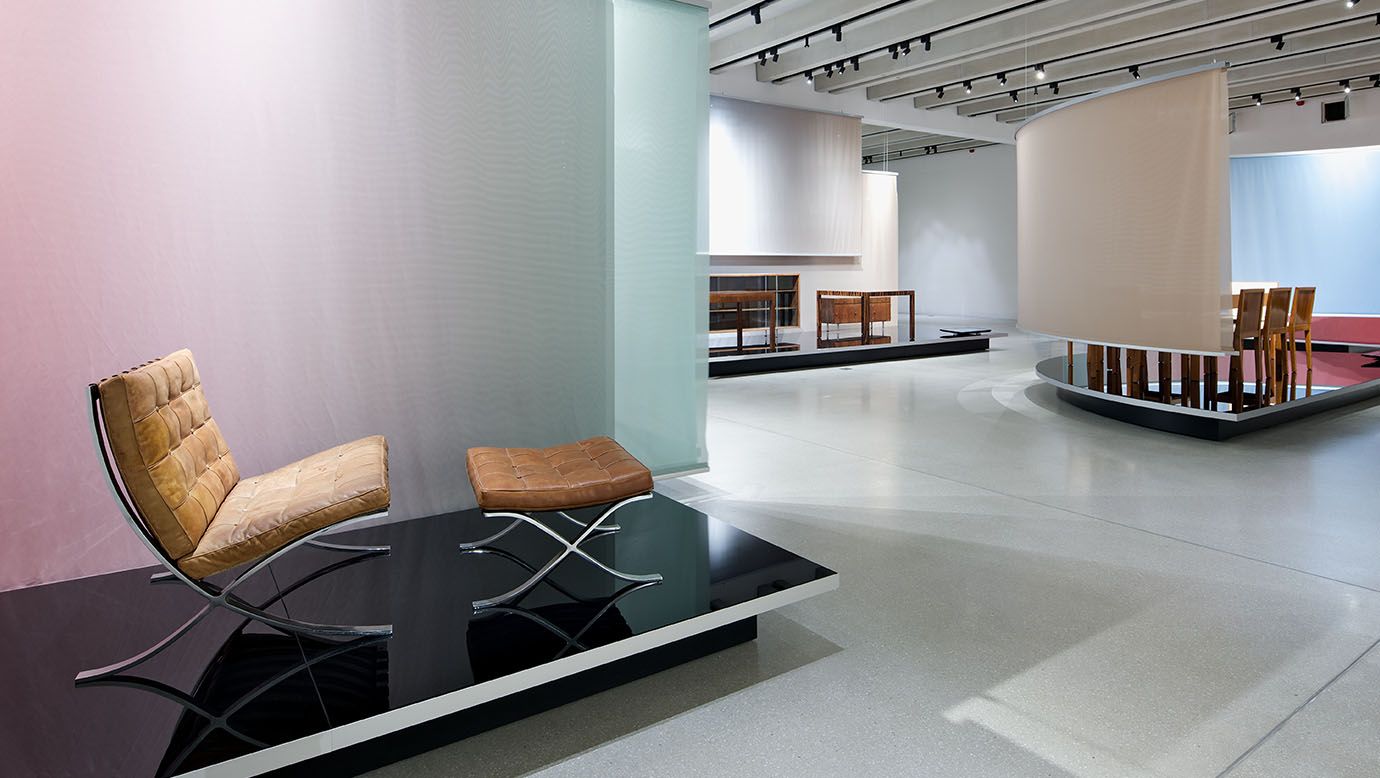 One hundred years on from the Bauhaus's foundation, the school and its products are seen as anything but boring. In Dessau, a new Bauhaus museum is opening, which will house a collection of 49,000 objects, while in Weimar, architect Heike Hanada's elegant Bauhaus Museum Weimar is a building every bit as revolutionary as the objects it displays.
In short, if you like modernist architecture, textiles and art, travelling to eastern Germany this autumn will give you the chance to indulge your love of classic 20th-century design.
"The original vision remains as powerful today as it was then," says Grant Watson. "There was no single Bauhaus look. It was concerned with making society better through design, and became a reference for people who wanted to set up schools of design and architecture all over the world."
A fitting global legacy for an organisation decades ahead of its time.
© 2019 Bon Vivant All rights reserved.