Best in Show: Angels Costumes
Best in Show: Angels Costumes
Best in Show: Angels Costumes
With awards season in full swing, Bon Vivant visits Angels Costumes to find out the winning formula for dressing the part on the silver screen.
The new year ushers in another glittering awards season culminating in the Academy Awards on Sunday 9 February 2020, and while actors and directors tend to steal the spotlight, those working behind the scenes are also given their time to shine.
Celebrating 180 years in 2020, Angels has been synonymous with costumes for film since the very inception of cinema. In 1948, the company helped dress the cast of the film adaptation of Hamlet, starring Laurence Olivier, the first of numerous productions featuring Angels costumes that would go on to win an Oscar for Best Costume Design. More recently, the company has supplied costumes for Best Costume Design award-winners The Grand Budapest Hotel (2014), Fantastic Beasts and Where to Find Them (2016) and The Phantom Thread (2017). Not to mention a BAFTA in 2016 for Outstanding Contribution to British Cinema and a CBE for its CEO Tim Angel for services to theatre, film, television and the arts in 2019 – to add to his existing OBE. So what's been the secret to the costumier's success and longevity?
"There's nothing quite like Angels anywhere else in the world," says Tim. "People come here because of the quality of what we have – our stock."
Mens costumes © Courtesy of Angels Costumes
Ladies Elizabethan costumes, c. 1558–1603 © Courtesy of Angels Costumes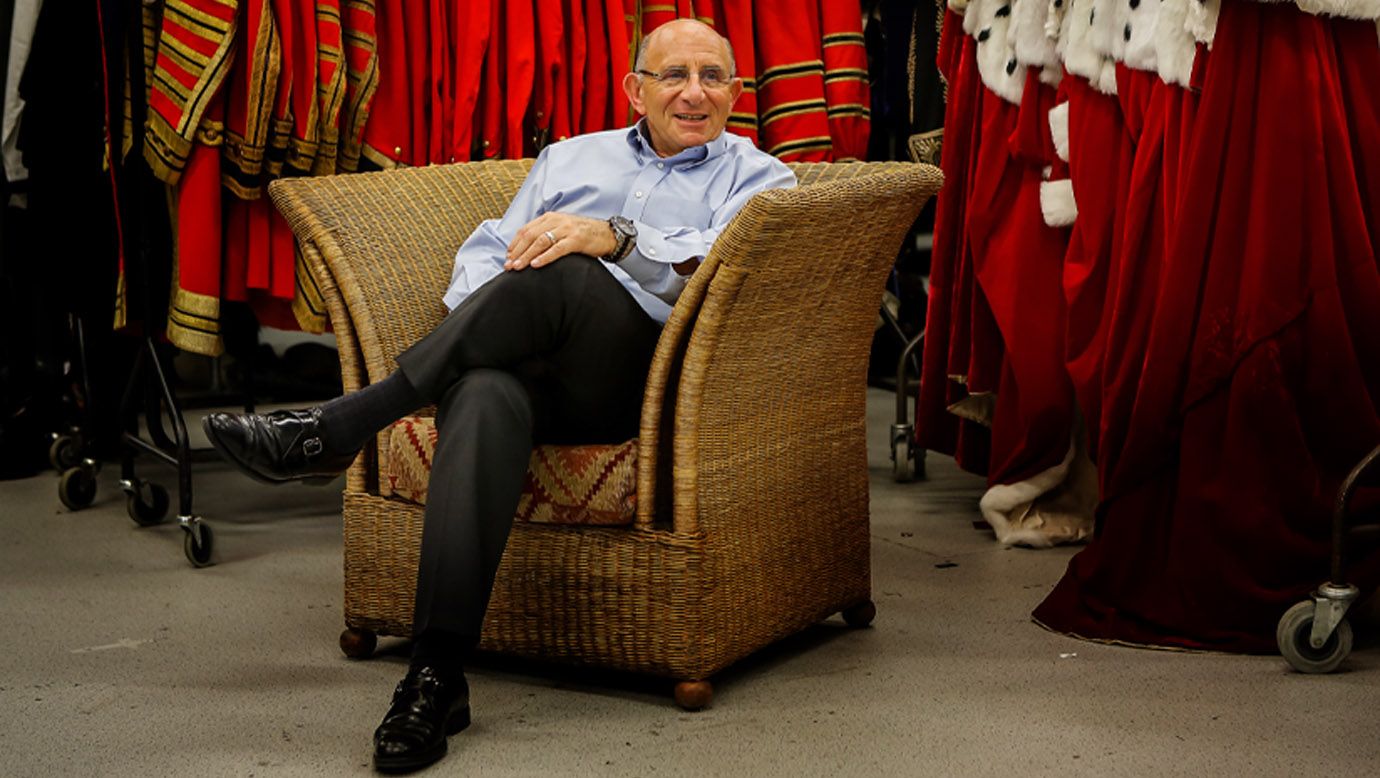 Title of image © Name Surname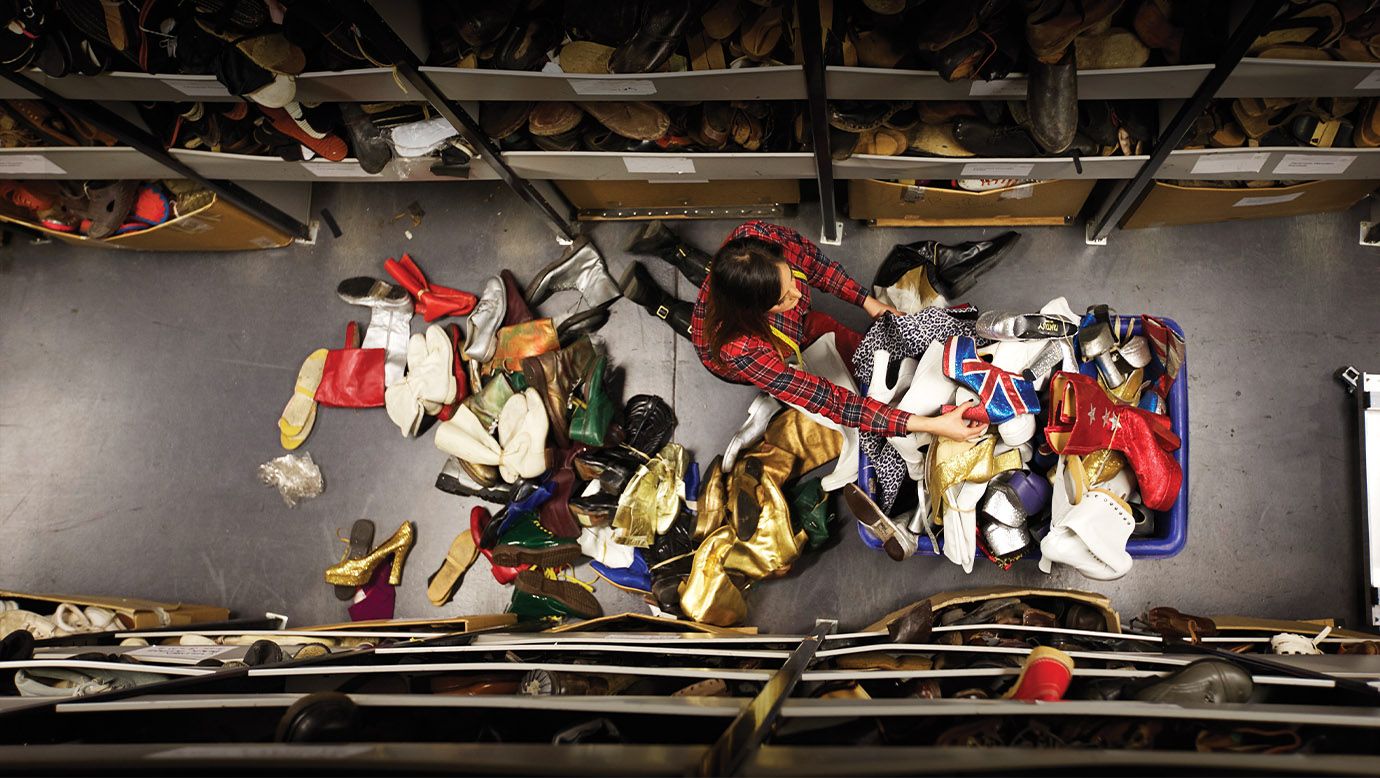 Title of image © Name Surname
"You're in the sort of business where you don't want to get rid of anything because you never know when you'll use it."
With over one million items and miles of hanging costume rails housed at its premises in Hendon, north London, Angels is not only one of the most well respected and celebrated companies in the industry but the largest costumier in the world. "You're in the sort of business where you don't want to get rid of anything because you never know when you'll use it," says Tim. Staffed by a highly skilled team who create, alter and care for any costume that can be imagined, Angels offers costume designers an unparalleled dressing-up box.
It comes as no surprise that Angels has its own fascinating story to tell, including how it came to build this staggering collection of costumes. "The company actually started selling second-hand clothes," says Tim. "The main business in those days wasn't theatre, it was making clothes for the gentry." But when Tim's ancestor Morris Angel moved the business to the epicentre of the burgeoning West End in the 1840s, inspiration came knocking. "An actor asked if he could rent a suit rather than buy it," Tim says. "With that, the hire business for the stage took off."
The quality and style of the clothes was high, and soon theatrical managers were seeking Morris' services for their West End productions, ensuring that Angels dressed every show of distinction, including musicals Showboat, The Girl Friend, The Co-optimists, The Year of Grace, No, No Nanette, and plays such as Journey's End, and The Truth Game.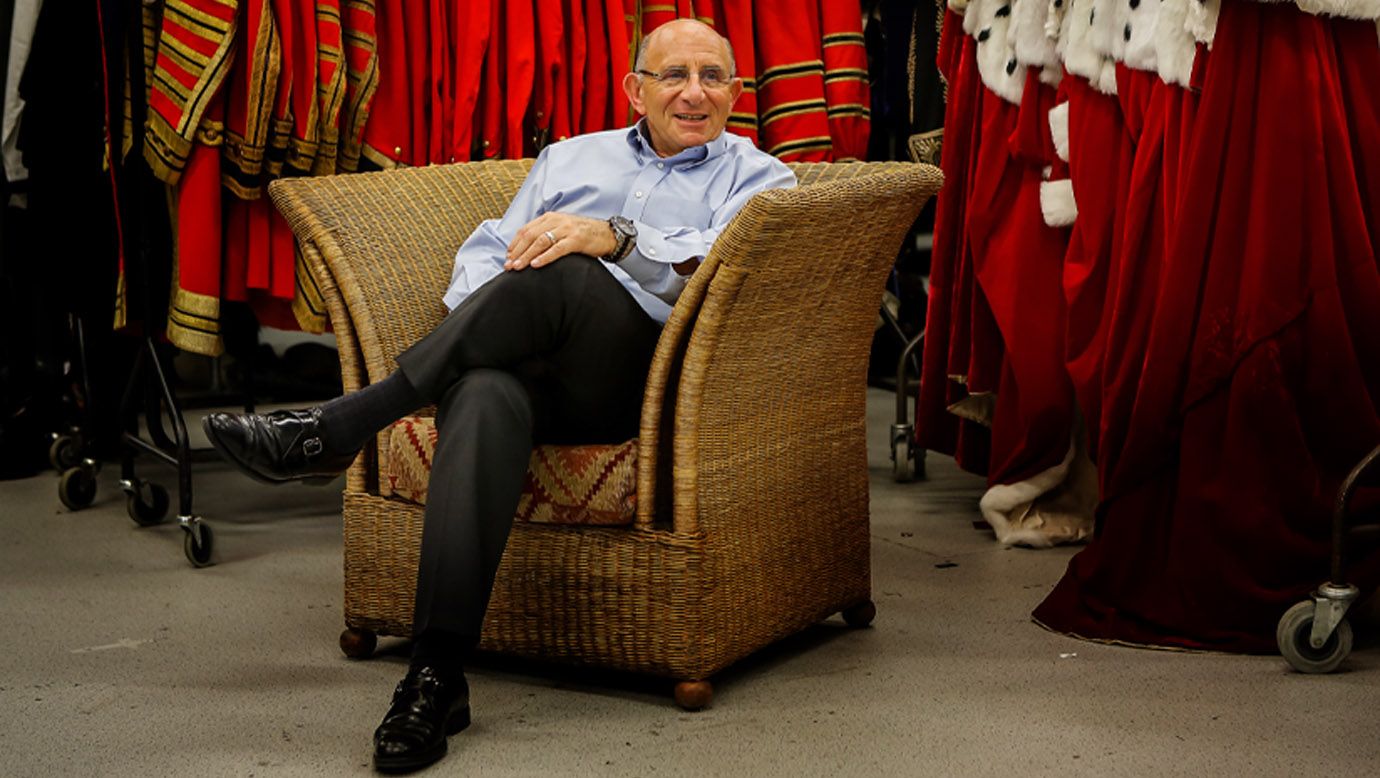 Tim Angel OBE © Courtesy of Angels Costumes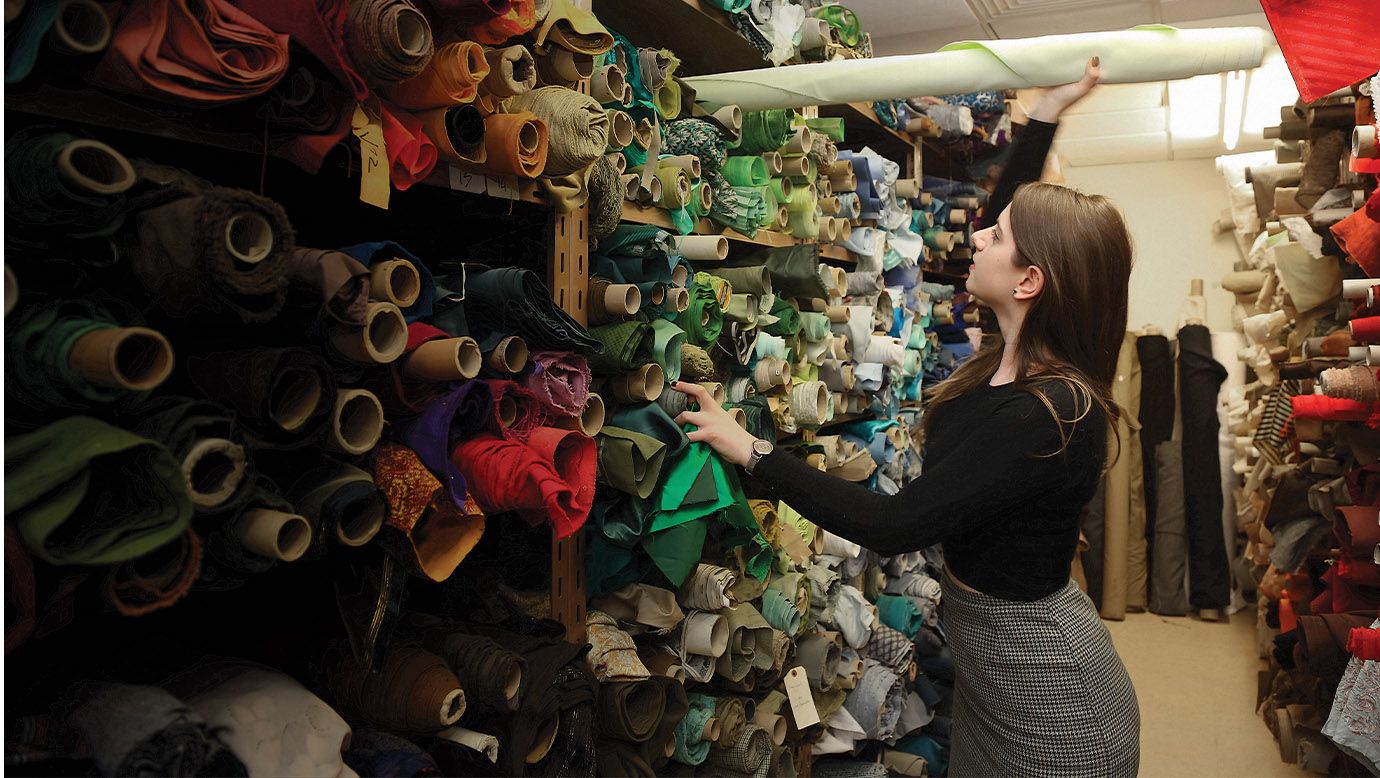 Fabrics at Angels Costumes © Courtesy of Angels Costumes
"Angels is one of the few companies that can trace its roots right back to the start of film."
Today, Angels continues to provide costumes for prestigious productions in the West End, including the musical Wicked, which uses some of the most complex patterns for costumes for the stage. The company has also remained a family-run operation. "We're in the seventh generation now, my children work here," says Tim, "and that's really unusual that the business has gone on that long because normally family businesses only last three generations."
The family business endured, however, as it evolved alongside the entertainment industry it served, expanding into film and TV too. "Angels is one of the few companies that can trace its roots right back to the start of film," says Tim. "We've always monitored what's going on in the industry. As it has grown and changed, we've adapted along with it."
And with these new mediums came new technical challenges to consider. "When colour first arrived on screen, it was impossible to get white clothes to come up naturally on camera," says Tim. "We adapted and dyed all our white shirts to a beige tone, so the cameraman could pick it up. To this day, there are stiff beige collared shirts in our warehouse that we daren't use with the new HD technology around."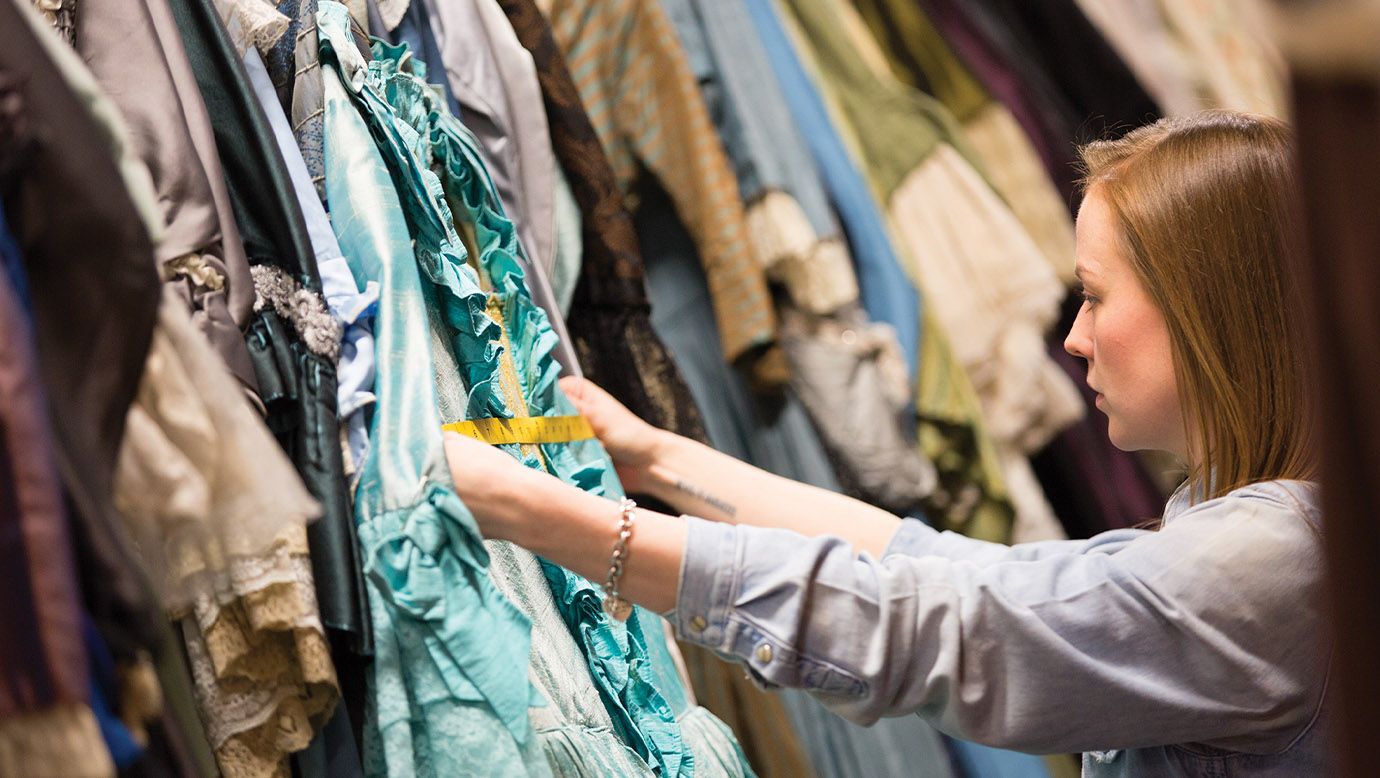 Finding the right fit © Courtesy of Angels Costumes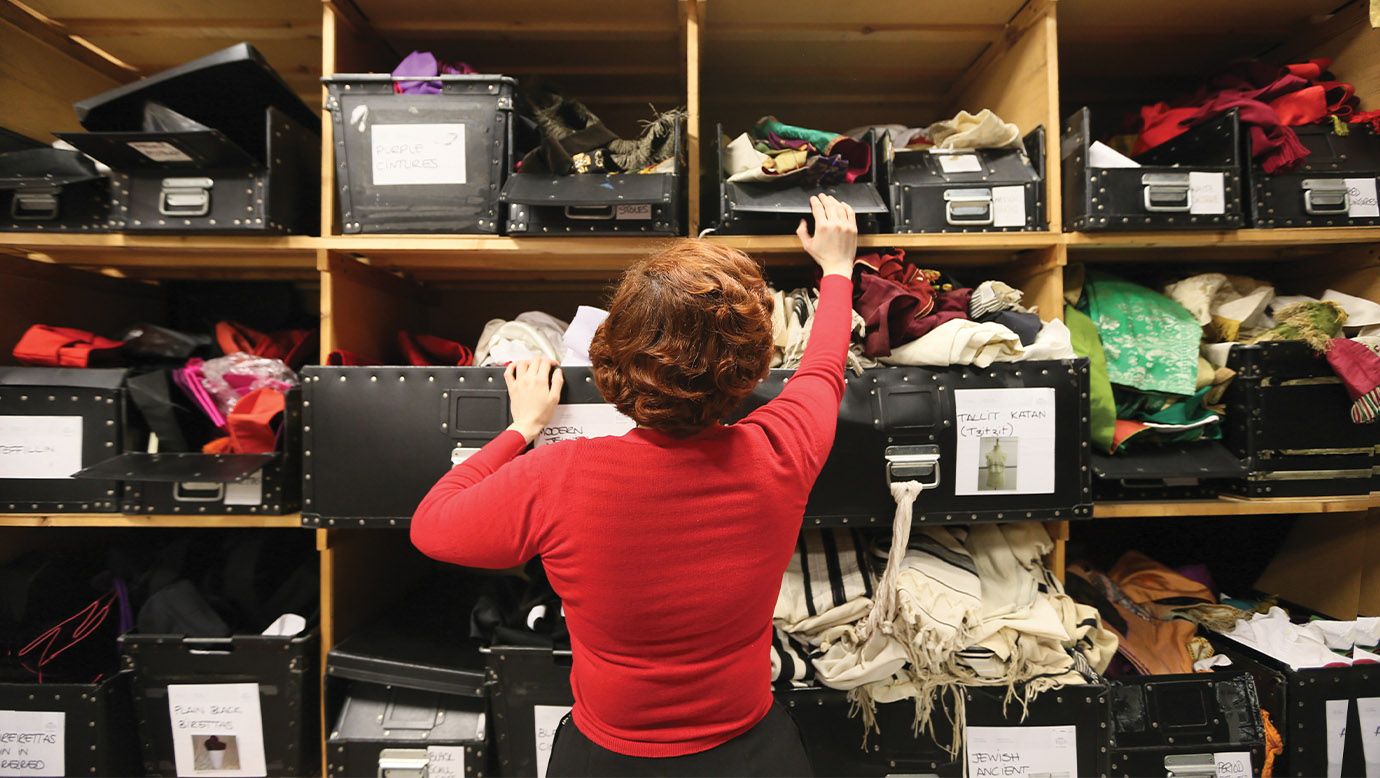 Learning where everything lives is one of the most important tasks in the Angels business © Courtesy of Angels Costumes
With popular television shows matching blockbusters in scale and production, business is positively booming for Angels. "A lot of those programmes, like Peaky Blinders, are the same size of films," says Tim. "The Crown is mammoth each year." Angels supplies costumes for both of these award-winning TV shows, which strive toward depicting the actual fashions of an era. "Every detail matters because people expect faultlessness," Tim adds. The dedicated team of craftspeople at Angels ensure every zip, button or seam is historically accurate.
This attention to detail is the secret sauce that has made Angels a success down the generations and continues to help it thrive today. In 2019, it supplied costumes for period films such as The Aeronauts, Little Women and Judy. This year [2020], you can see more of Angels' collection of costumes in the likes of The Personal History of David Copperfield and Kingsman 3. However, the ultimate aim of costume for Angels is not to steal the show. "The characteristics of a good costume is one that the audience doesn't notice it at all," says Tim.
Behind the Seams at Angels Costumes
In a unique two-hour experience, film fans can explore the world's largest costume house, guided by an Angels expert who will reveal the full extent of the company's fascinating history and showcase some of the most famous costumes in its collection.
Tours are priced at £20 per person and run regularly throughout the year. Pre-booking is essential.
© 2020 Bon Vivant All rights reserved.
"You don't have to be great to start, but you have to start to be great."