Wild Winter: A Forager's Guide
Wild Winter: A Forager's Guide
Wild Winter: A Forager's Guide
A love of wild edibles is transforming the restaurant scene in the UK as leading chefs and wild food experts elevate their food and drink offering with foraged ingredients. Bon Vivant discovers how these culinary masters adapt to the changing seasons – and what to look out for on a winter walk.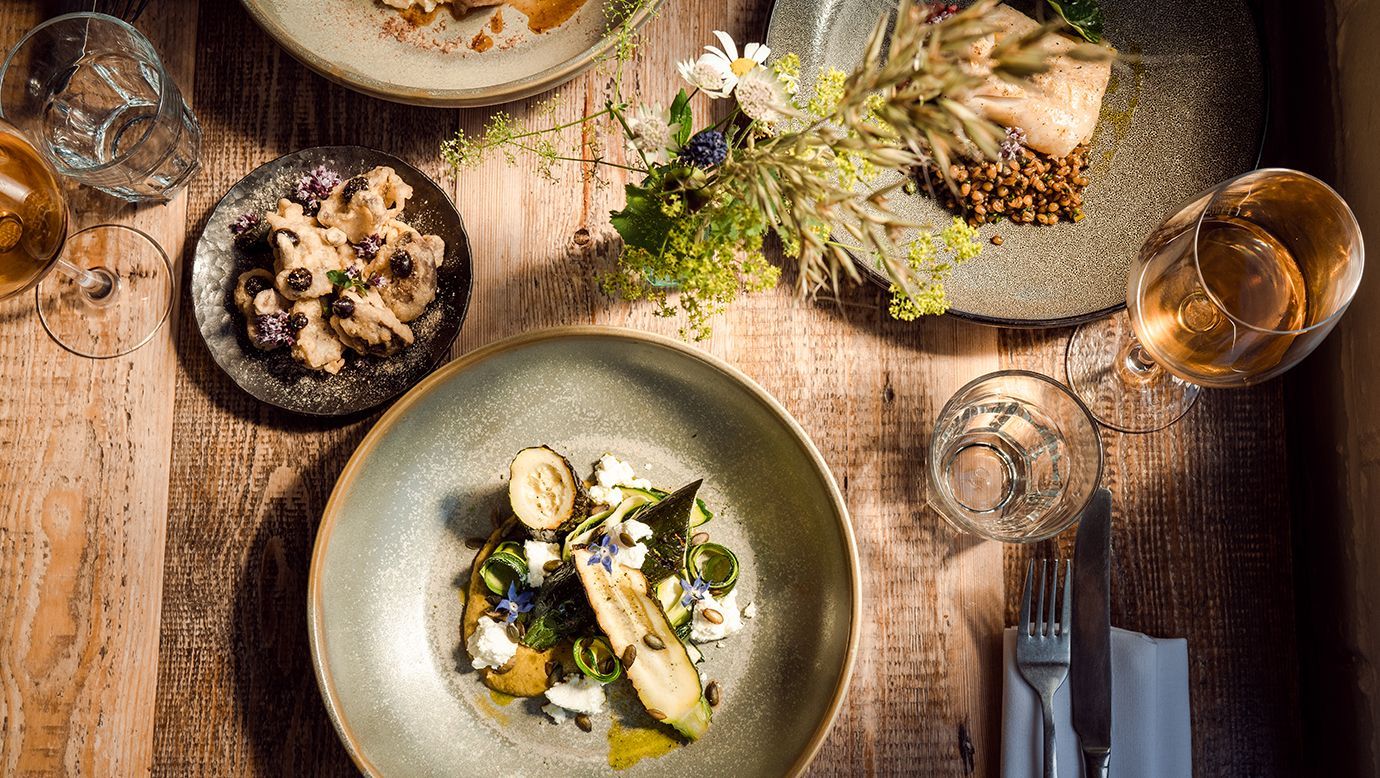 "We see the wild food that lives beyond the walled garden as an extension to our larder. It offers unique flavours and colours that change with the season and helps elevate our dishes to the next level."
For our distant ancestors, foraging was essential to survival. Today, the practice of finding, gathering and harvesting wild foods is blossoming as gourmands seek to reconnect with their food once more on a deeper level.
James Wood, founder of Totally Wild and author of The Foragers Cookbook, links this increased interest in foraging to a growing concern around food provenance – that is, knowing where the ingredients on our plate originate from. "People are interested in local seasonal produce and when you're foraging, you can only utilise local, seasonal and, ultimately, fresh produce," he says.
Of course, eating seasonally can limit variety – especially during the colder months. Nonetheless, the season brings its own rewards with plenty of ingredients ripe for foraging – and worth bracing the cold for. The Woodland Trust produces field guides for sourcing a whole range of ingredients that still flourish despite the harsh conditions, from sweet chestnuts to tart crab apples, while Wood points out that berries are in abundance during this time of year. "Elderberry, blackberry, bilberry and rosehip can be found all over the UK," he says. "Most people have a secret spot for their own blackberries."
Portrait of Ludwig Mies van der Rohe © Bauhaus-Archiv Berlin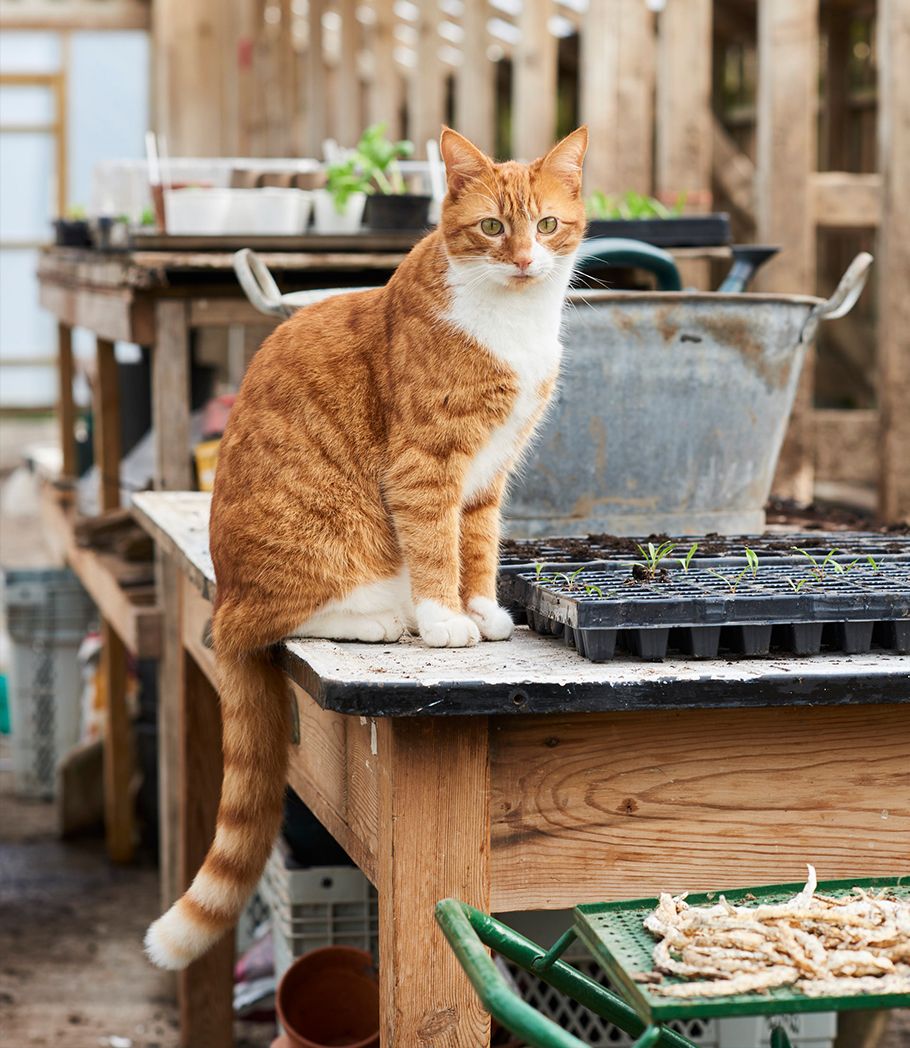 Portrait of Walter Gropius by Louis Held © Bauhaus-Archiv Berlin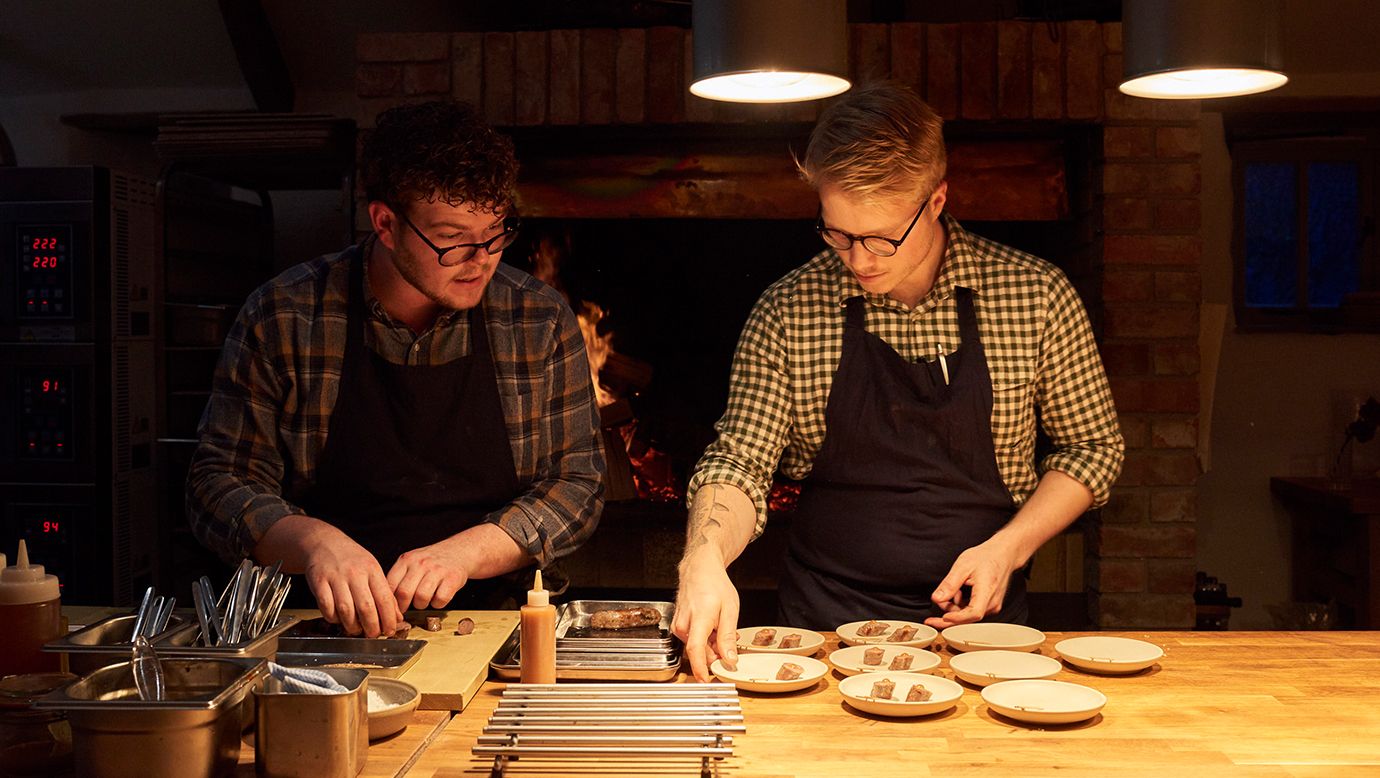 Marcel Breuer's tubular-steel chair © Bauhaus-Archiv Berlin/Dr Stephan Consemüller
Picking the odd ingredient from your nearest park or hedgerow is one task; creating menus around the seasons is decidedly more complex. At The Black Swan at Oldstead, North Yorkshire, Michelin-starred head chef Tommy Banks revels in turning seasonal difficulties on their head. "Winter is the most challenging time for us as chefs but probably the most interesting time as a diner," says Banks. "The key for us is how we can preserve seasonal food so we can use it all year round. If we can preserve a glut of produce from the farm and use it in the winter then that is perfect." Diners visiting the family-run pub restaurant during the winter can expect a mix of seasonal gems like Yorkshire rhubarb, Brassicas and Jerusalem Artichokes combined with preserved ingredients from the previous summer.
The philosophy at the award-winning restaurant is to use ingredients which are largely unique to Oldstead with fruit, vegetables and herbs hand-picked from the kitchen garden. "Foraging is a big part of what we do at the Black Swan," says Banks, whose love for working with local, seasonal ingredients has been ingrained in him from an early age. "I have always foraged but I suppose it wasn't always called that. As a kid, it was just picking plums for mum to make jam or sloes and damsons for gin. But more recently we have begun to forage a wider range of wild plants."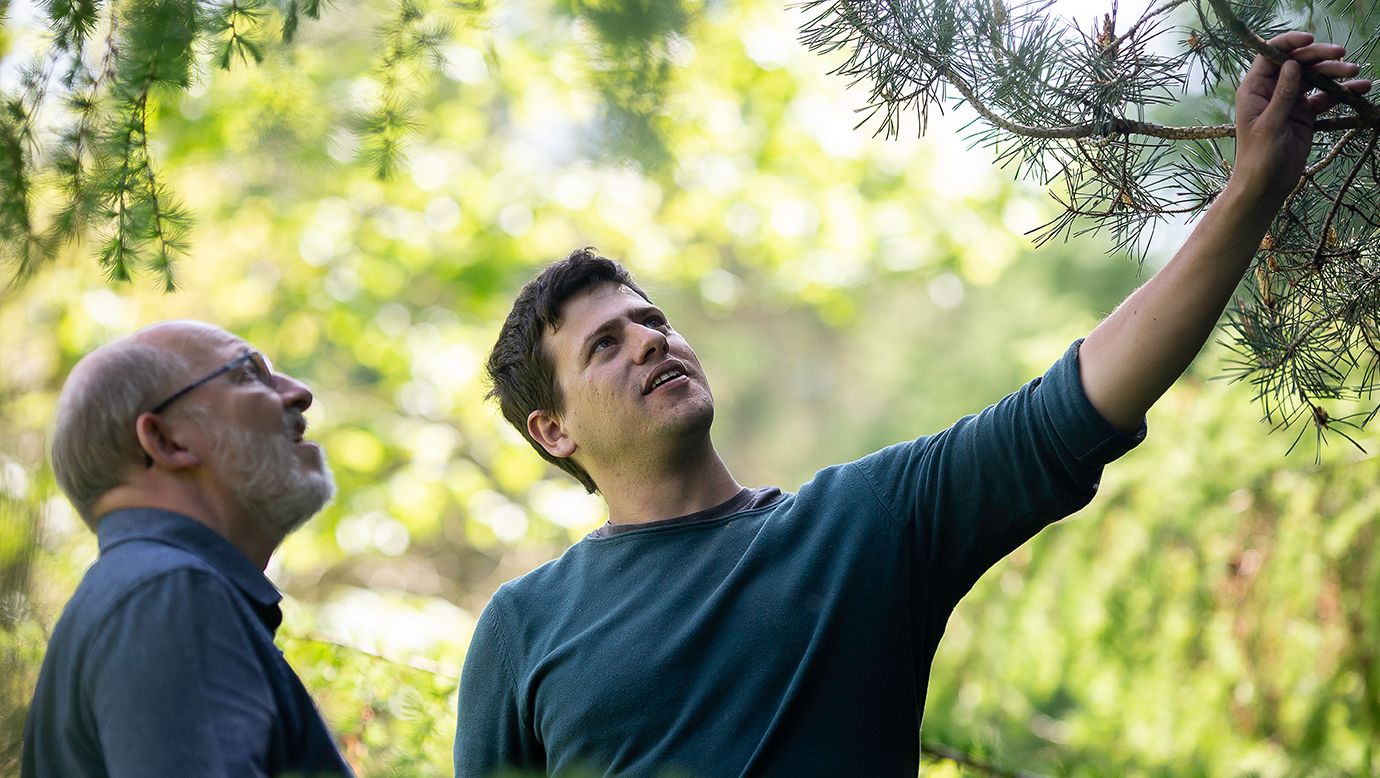 Classical Bauhaus architecture, in Tel Aviv, Israel © Alexandre Rottenburg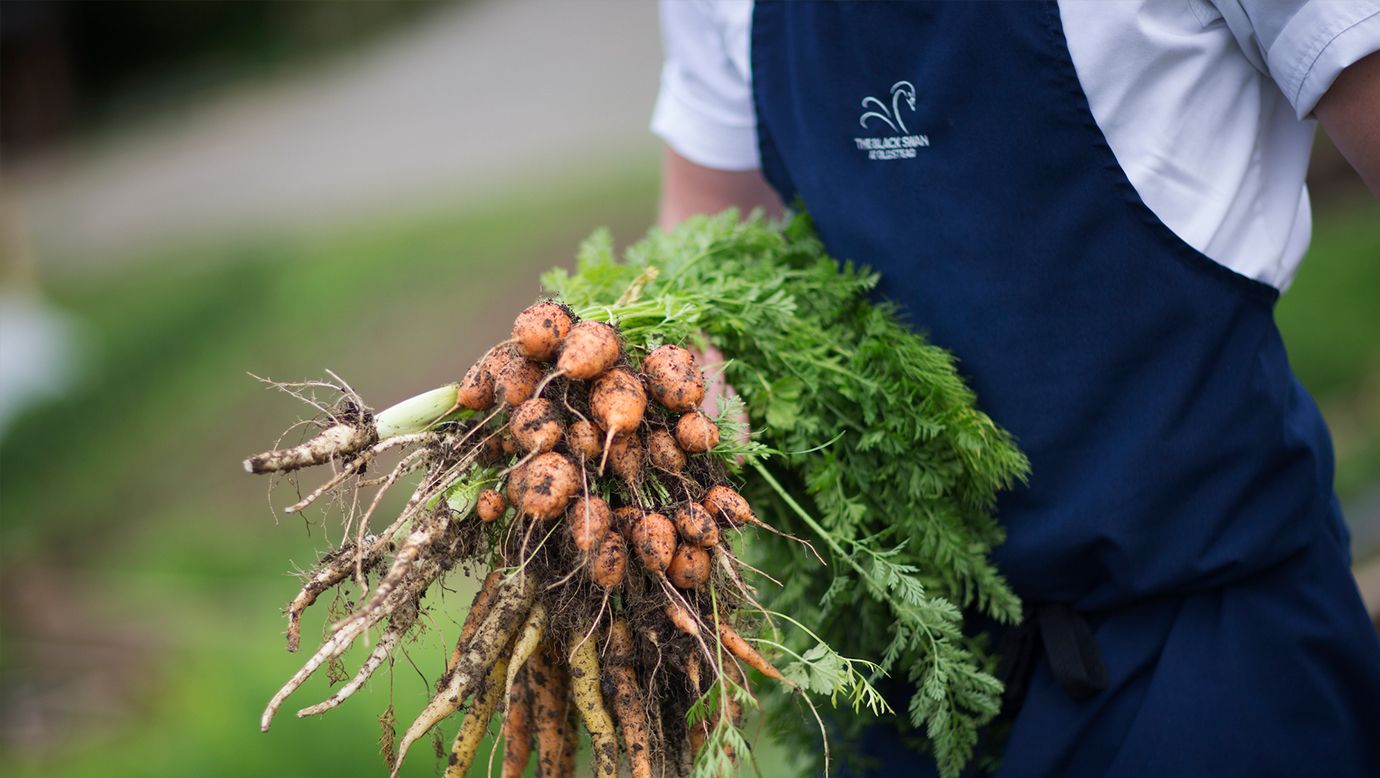 Bauhaus building Dessau © Christin Irrgang, 2011
Our 3 favourite foraging restaurant picks
The Black Swan
While Henry van de Velde's campus isn't as well known as the one in Dessau, this is still the original home of the Bauhaus, and also the location of the impressive Bauhaus Museum Weimar, which opened in April 2019.
The Ethicurean
Got a day to spare in New York City? Go and check out Marcel Breuer's Whitney Museum of American Art, before heading over to Mies van der Rohe's Seagram Building.
Coombeshead Farm
A paradise for modernism fans, the Israeli city is home to over 4,000 Bauhaus/modernist buildings, largely designed by émigrés from Nazi Germany. Check out the Esther cinema.
Set in a glasshouse inside a Victorian walled garden that supplies most of its fresh produce, The Ethicurean in Bristol employs a similarly sustainable approach to the land, and also preserves ingredients for use year-round. "Foraging has always been important to us at the restaurant. We see the wild food that lives beyond the walled garden as an extension to our larder. It offers unique flavours and colours that change with the season and helps elevate our dishes to the next level," says Iain Pennington, co-owner of the restaurant. "We split the year into five seasons [scarcity, growth, fruiting, harvest and festivity], allowing us to plan and focus on the ingredients that will be growing in the garden and in the wild. Dividing the year up gives us ample time to develop and refine dishes, and use produce at its peak deliciousness. Winter sees a heavy reliance on produce that we've squirrelled away using methods like fermenting, curing and pickling."
Working with what ingredients are available undoubtedly fuels creativity in the kitchen. While certain produce available may be limited according to the season, the menus at the UK's burgeoning farm-to- fork restaurants are anything but restrained. Those championing home-grown seasonal stars include Coombeshead Farm in Cornwall, which goes the extra mile to ensure as little distance as possible exists between the ingredients and the plate. Since opening in 2016, Tom Adams' and April Bloomfield's charming food-forward country B&B has been one of the most talked-about restaurants in the country. In 2018, the National Restaurant Awards, which recognises the Top 100 restaurants in the UK as voted by 180 top chefs, restaurateurs, food critics and other experts, placed Coombeshead Farm in the Top 20.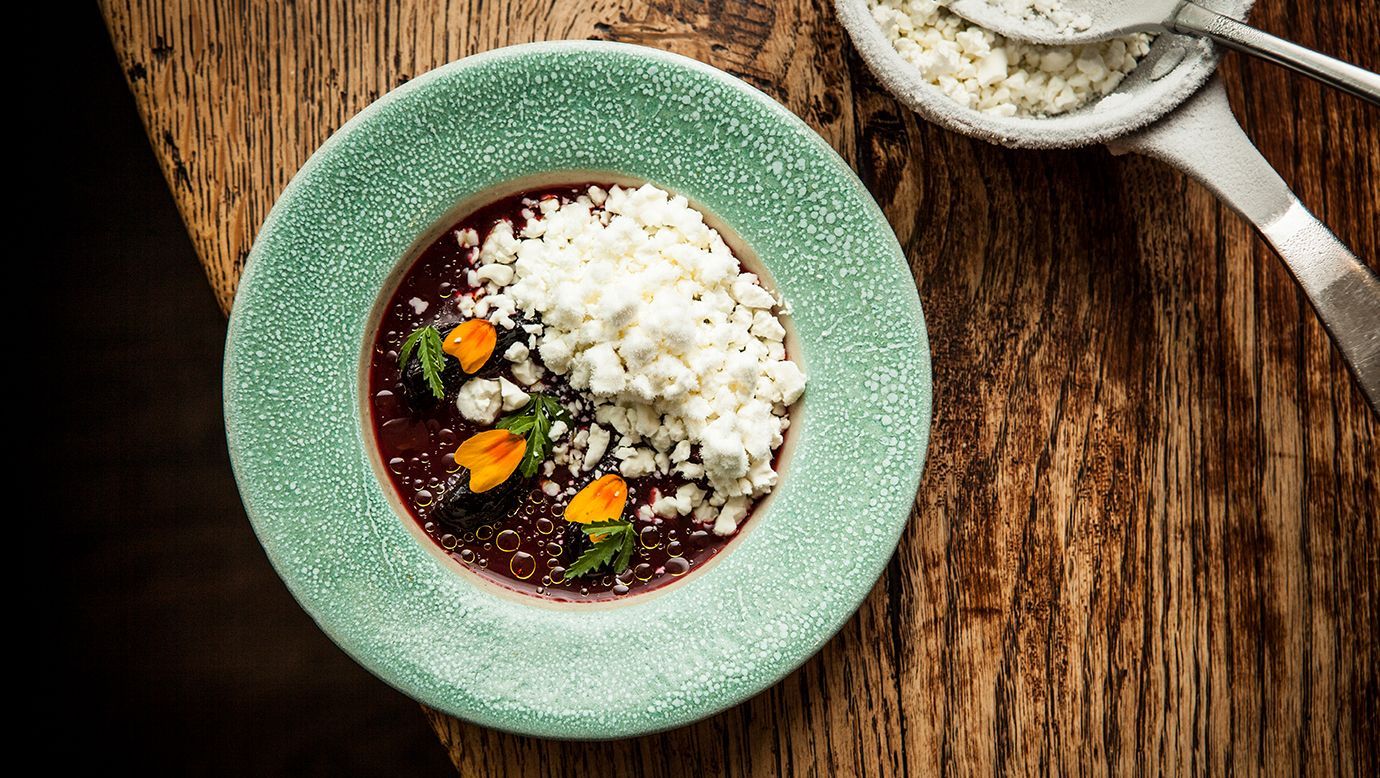 Inside the new Bauhaus Museum Weimar
"Winter is the most challenging time for us as chefs but probably the most interesting time as a diner."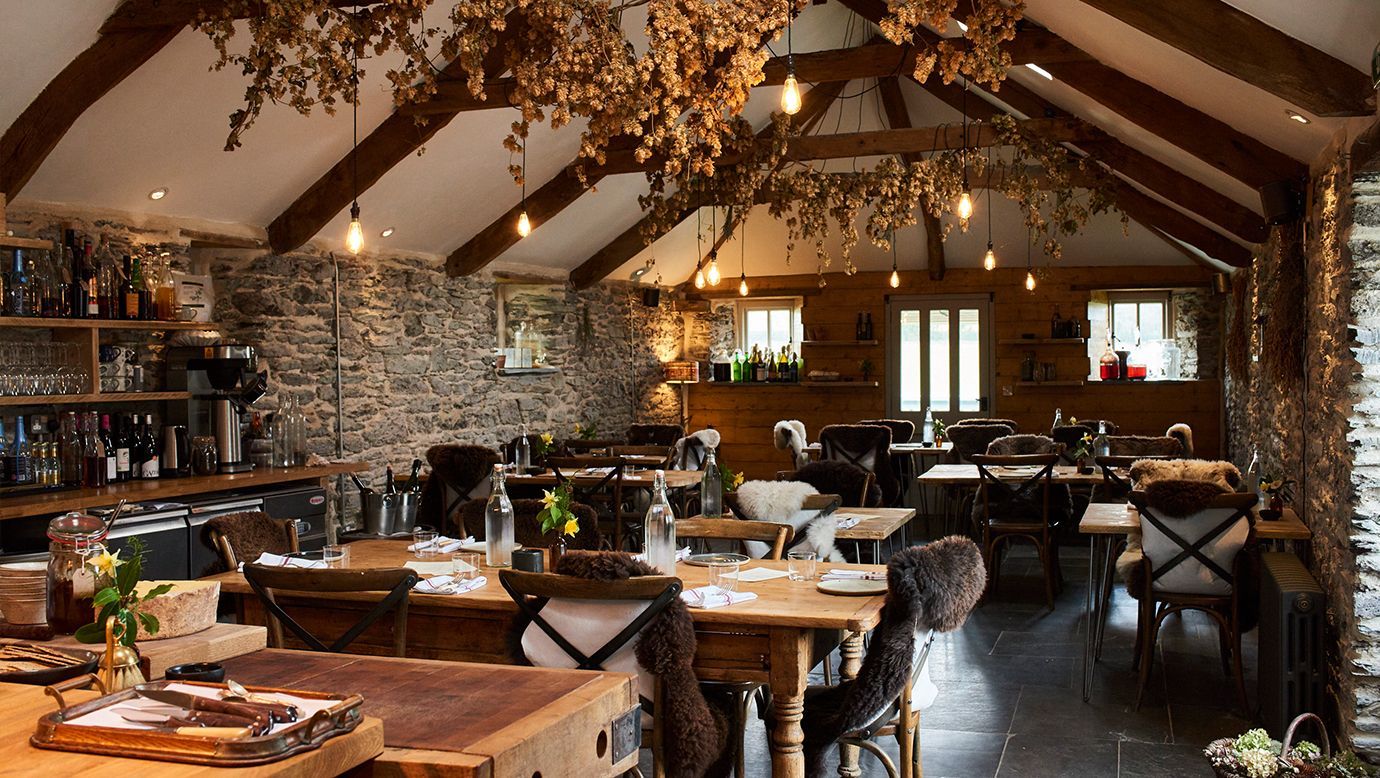 But it's not just chefs who are looking to the wild for inspiration, as Wood's recent work with Champagne Devaux, from the Côte des Bar Champagne region, demonstrates. "I collaborated with the winemaker there, Michel Parisot, using wildly foraged plants and hedgerow fruits, to create six delicious Countryside Cocktail recipes," the forager says. "Whether picking by the seaside, within a city garden or between the greenery of the countryside, there is a recipe for every kind of forager."
The experimentation and invention employed by these food and drink masters not only produces sumptuous results for the diner but inspires them to realise the amazing potential that the wild plants on a doorstep have – when utilised correctly.
© 2019 Bon Vivant All rights reserved.