Saint-Gabriel-de-Valcartier, Quebec
2 January – 21 March 2020
There are igloos, and then there are igloos. Quebec's Hôtel de Glace is a veritable palace – constructed entirely out of the cold stuff. The only ice hotel in North America, it's effectively a pop-up, walk-in art gallery. Guests can bed down in one of its bespoke suites, sculpted so that icicle-like tentacles curl around icy beds or snowballs seem to fly over sleeping heads. Stop by the ice bar for a cocktail in an ice cube glass, swoosh down the ice slide and take a polar pew in the spectacular chapel with its frosted windows.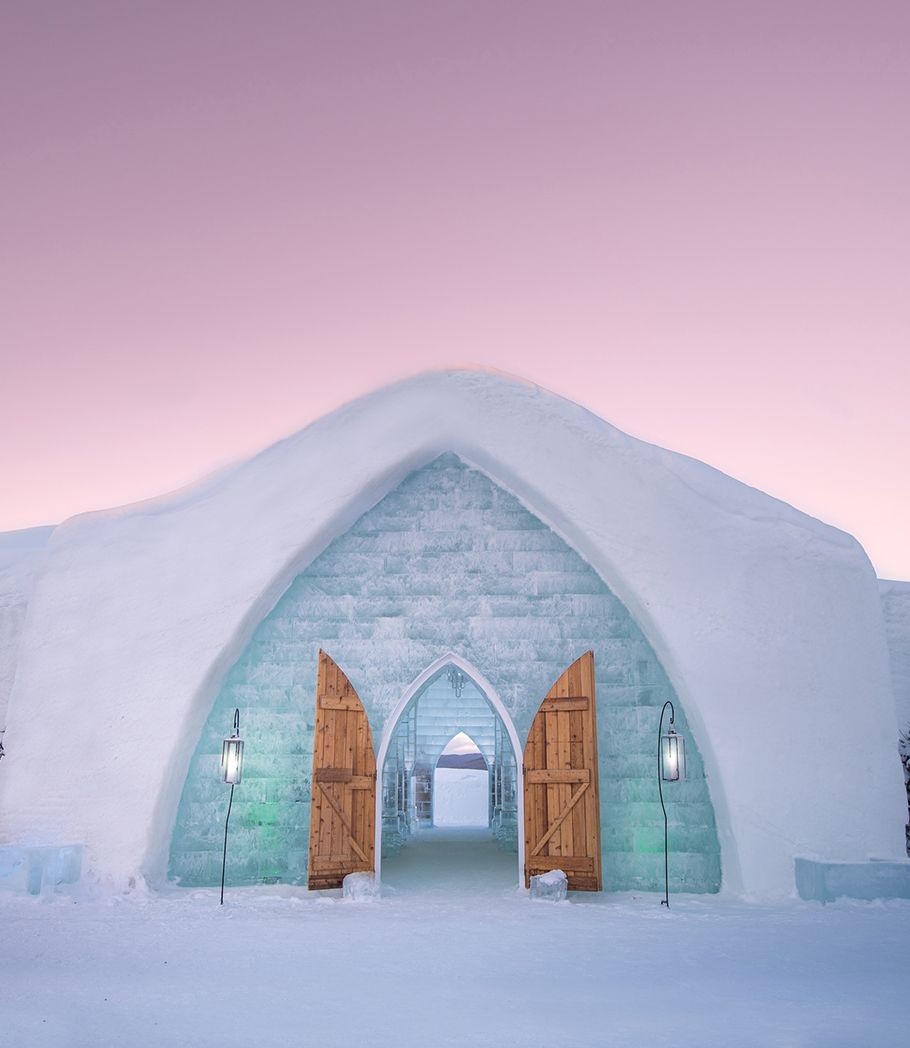 Hotel Entrance © Hôtel de Glace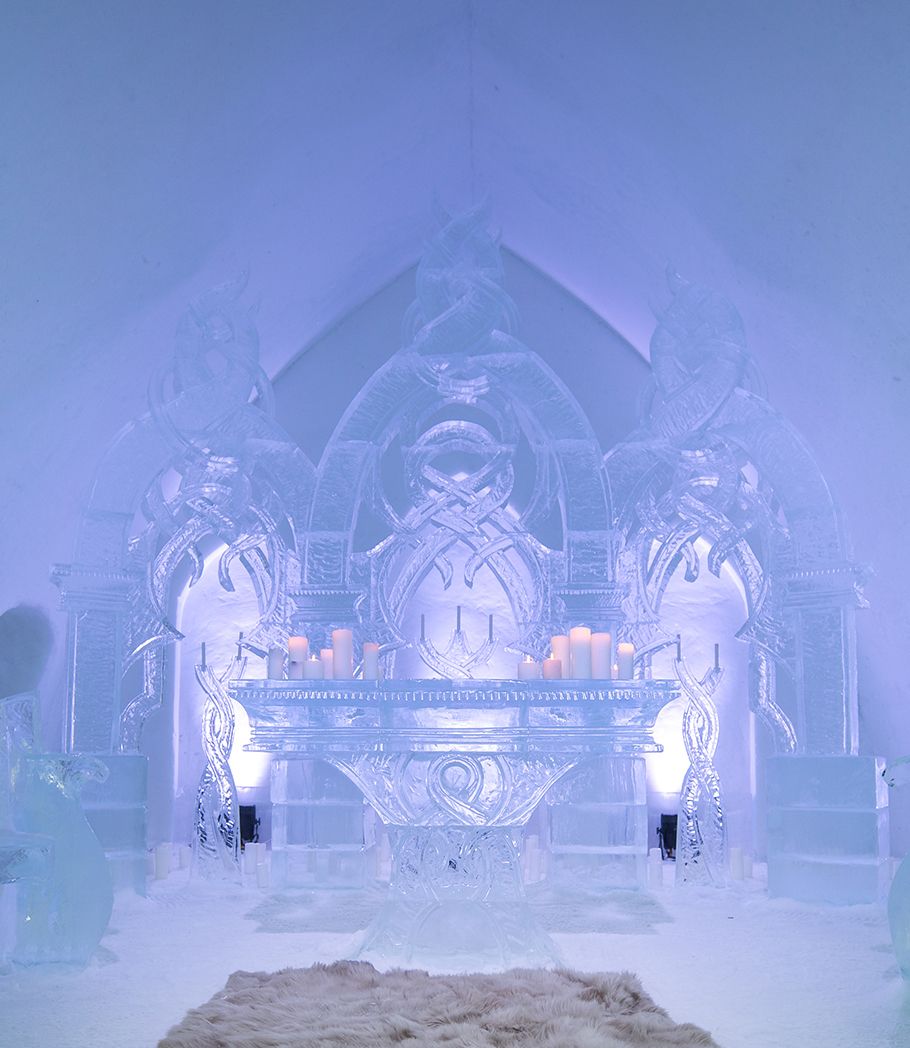 Interior © Hôtel de Glace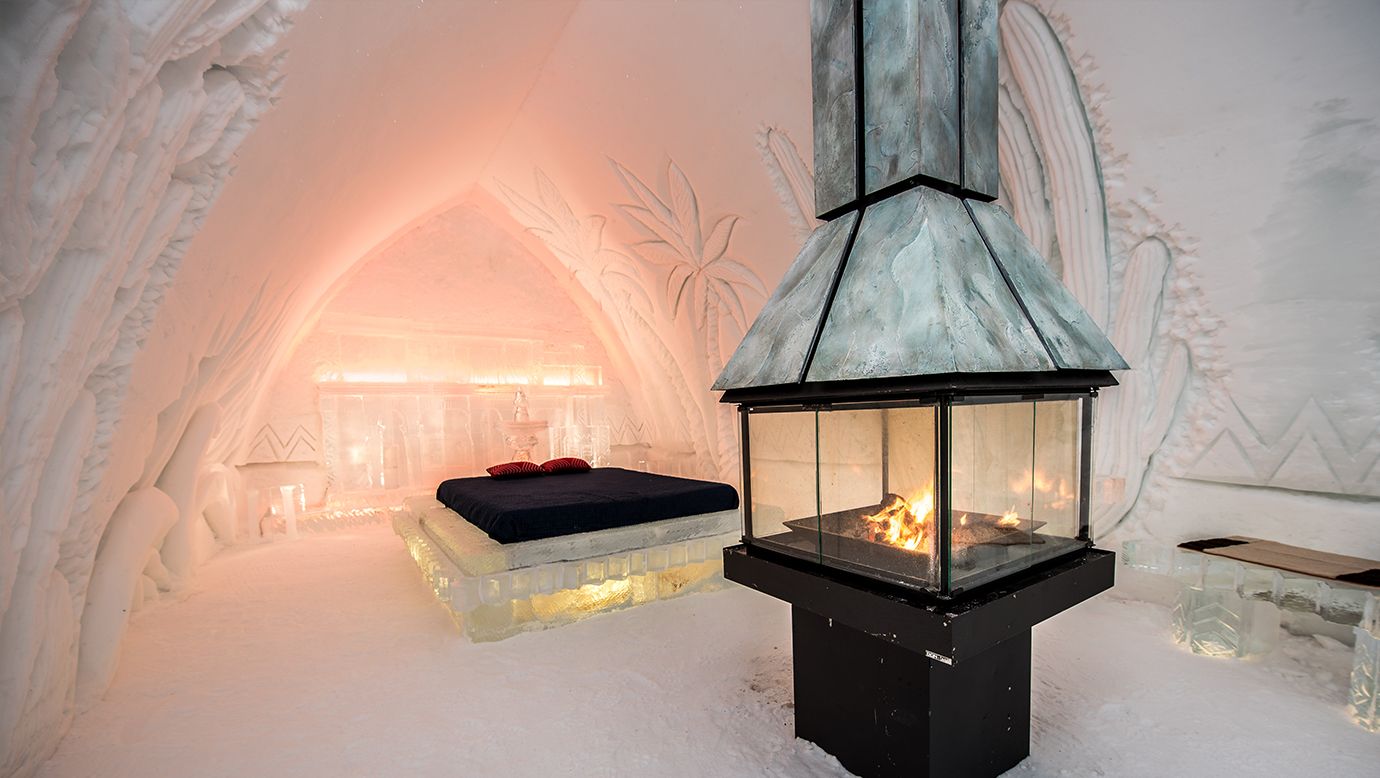 Master Bedroom Suite © Hôtel de Glace
© 2019 Bon Vivant All rights reserved.