Home Cooking with Culinary Icons
Home Cooking with Culinary Icons
Home Cooking with Culinary Icons
When we imagine the kind of cooking that happens in the personal kitchens of the world's best chefs, our minds instantly wander to exquisitely formed culinary creations, such as those found in their iconic restaurants. In reality, the most established chefs often gravitate towards simplicity and comfort when it comes to cooking at home. With the festive season now approaching, and many of us looking to spend time cooking with our own families, Bon Vivant asks some of the best chefs in the world what they like to cook at home and how family cooking has influenced their relationship with the craft.
El Celler de Can Roca, Girona
Joan Roca i Fontané,




El Celler de Can Roca
Onion flower with comte cheese © Courtesy of El Celler de Can Roca
Joan Roca i Fontané is the head chef of El Celler de Can Roca – twice named best restaurant in the world – which he runs with his brothers, Josep and Jordi Roca. The passion for family cooking, which he developed from a very young age helping at his parent's restaurant, Can Roca, inspires the family-orientated approach to cooking which makes El Celler de Can Roca so unique.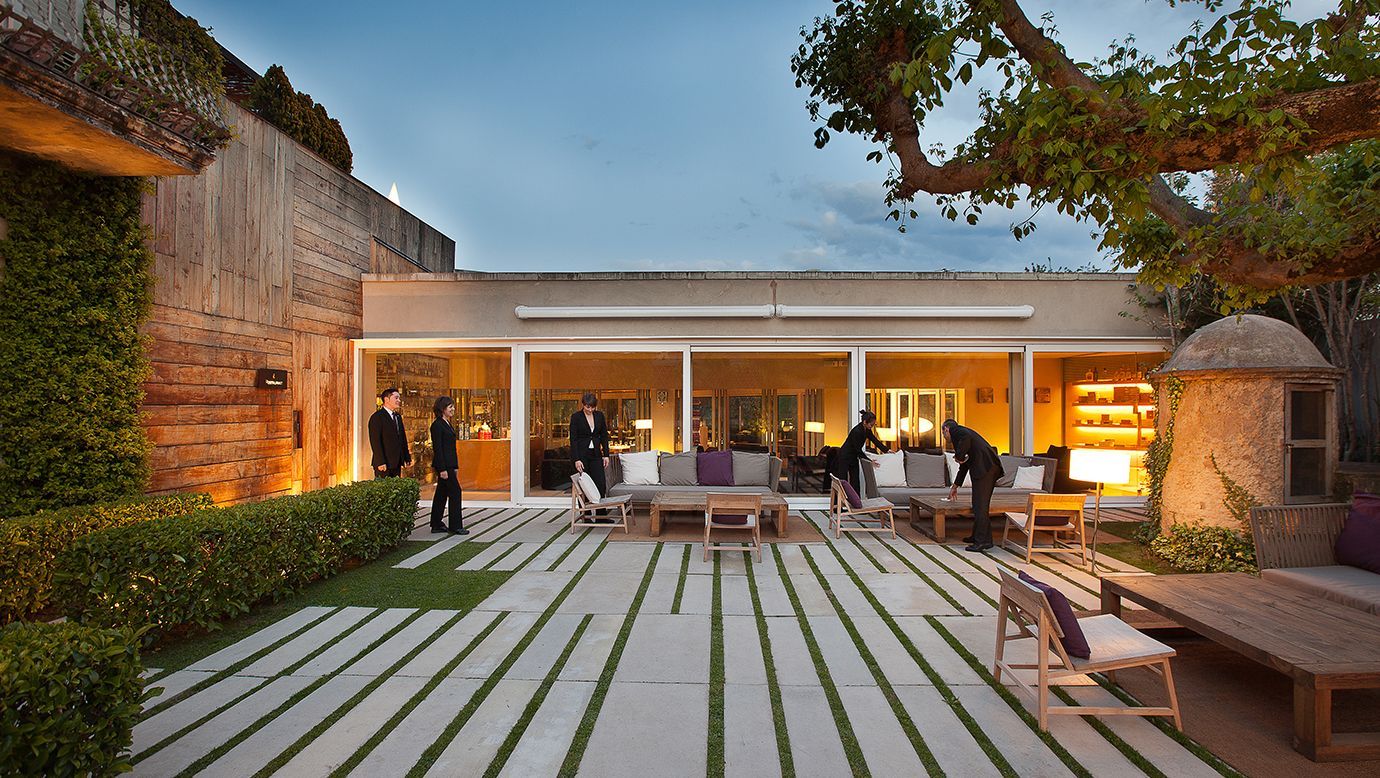 Outer terrace © Courtesy of El Celler de Can Roca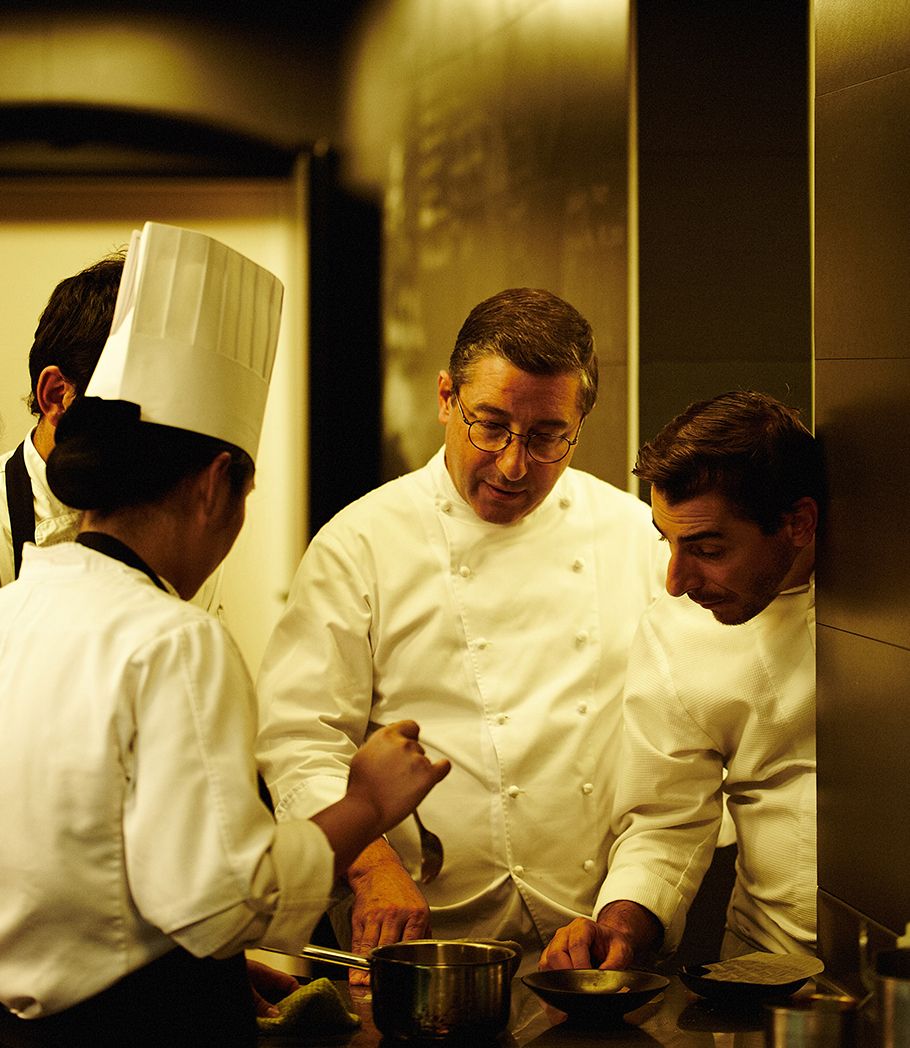 Joan Roca and team © Courtesy of El Celler de Can Roca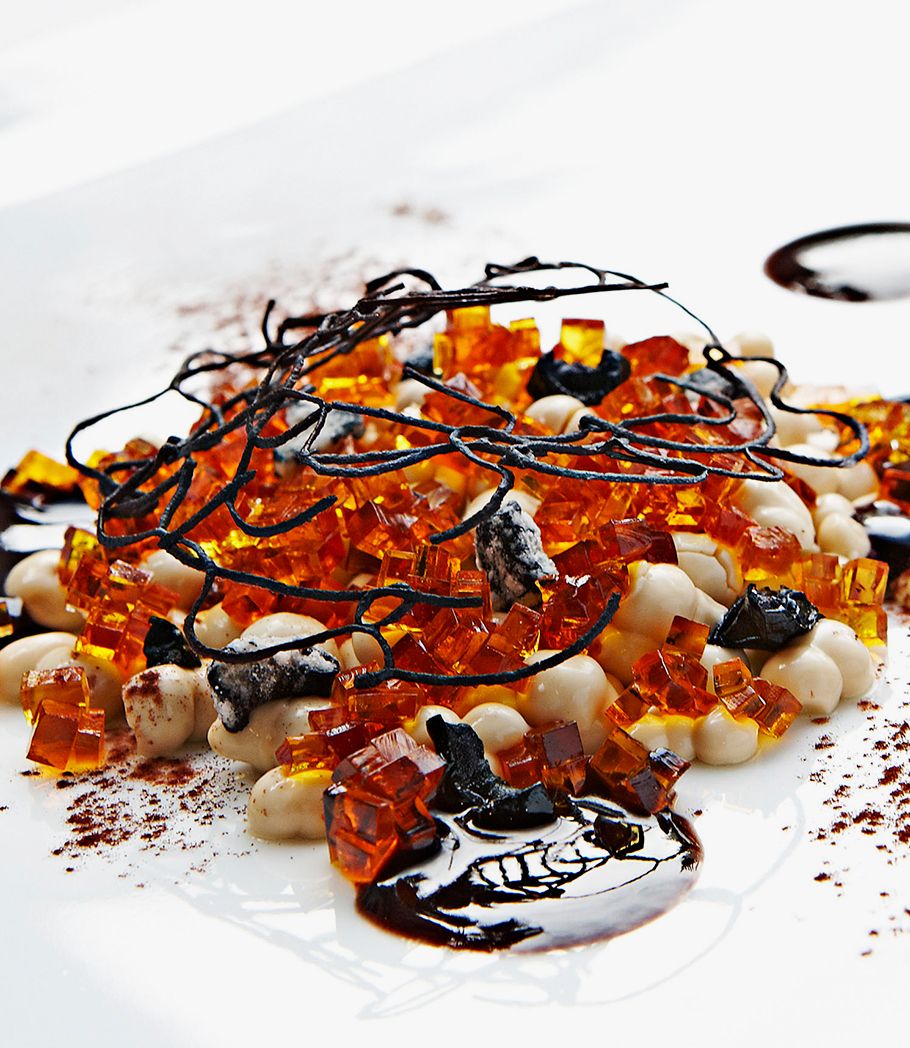 Can Roca kopi © Courtesy of El Celler de Can Roca
"I've always felt comfortable in the kitchen. That's the reason why often after school, I would go and help out in the kitchen at Can Roca, the restaurant of my parents where we made our first steps. My memories of Mondays are of making meatballs for Escudella, seasoning the meat with salt, pepper, chopped garlic and parsley, eggs and some milk-soaked breadcrumbs. On Tuesday afternoons, we made Botifarras by mincing pork and seasoning it with salt and pepper. On Wednesdays, we made Sofregit; we peeled and chopped two bags of onions and sautéed slowly. Thursday was time for rolling cannelloni, while Friday we prepared flans and creams. This was the day when the kitchen smelled the best. Saturday was market day, and I would accompany my father to Lleó Square, where I could experience an explosion of amazing colours and aromas that made me feel the changing seasons very intensely. On Sunday, we had the most work to do. I would help to prepare the fried calamari or picada for stews.
These are my true beginnings in the kitchen. But the most important thing was to cook with the enthusiasm and desire to offer happiness to those who came to our home to eat, with all the generosity that my mother and grandmother put into it. The cooking we underwent in those years was the basis of our learning and is now the basis of the savoury courses at El Celler de Can Roca; cuisine that cooks in freedom but never forgets its roots."
Pollen Street Social, London
Social Eating House, London
Jason Atherton,
The Social Company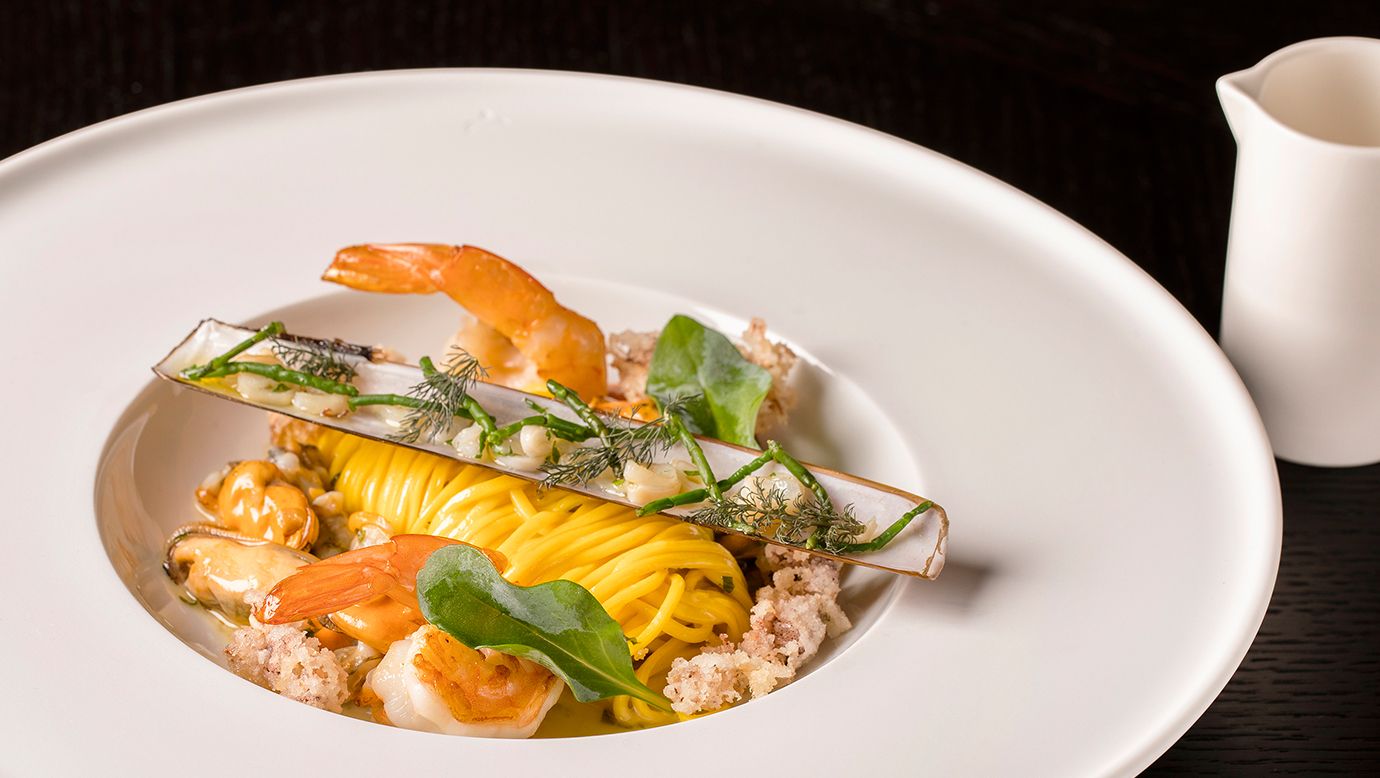 Jason Atherton © John Carey
Jason Atherton is the great culinary mind behind The Social Company, a global portfolio of restaurants including Michelin-starred Social Eating House, Pollen Street Social, New York's The Clocktower and many more. As a father of two, his home cooking uses humble ingredients to create simple yet delicious meals which he hopes will inspire the same love of food that drove him to be one of the UK's most successful chefs.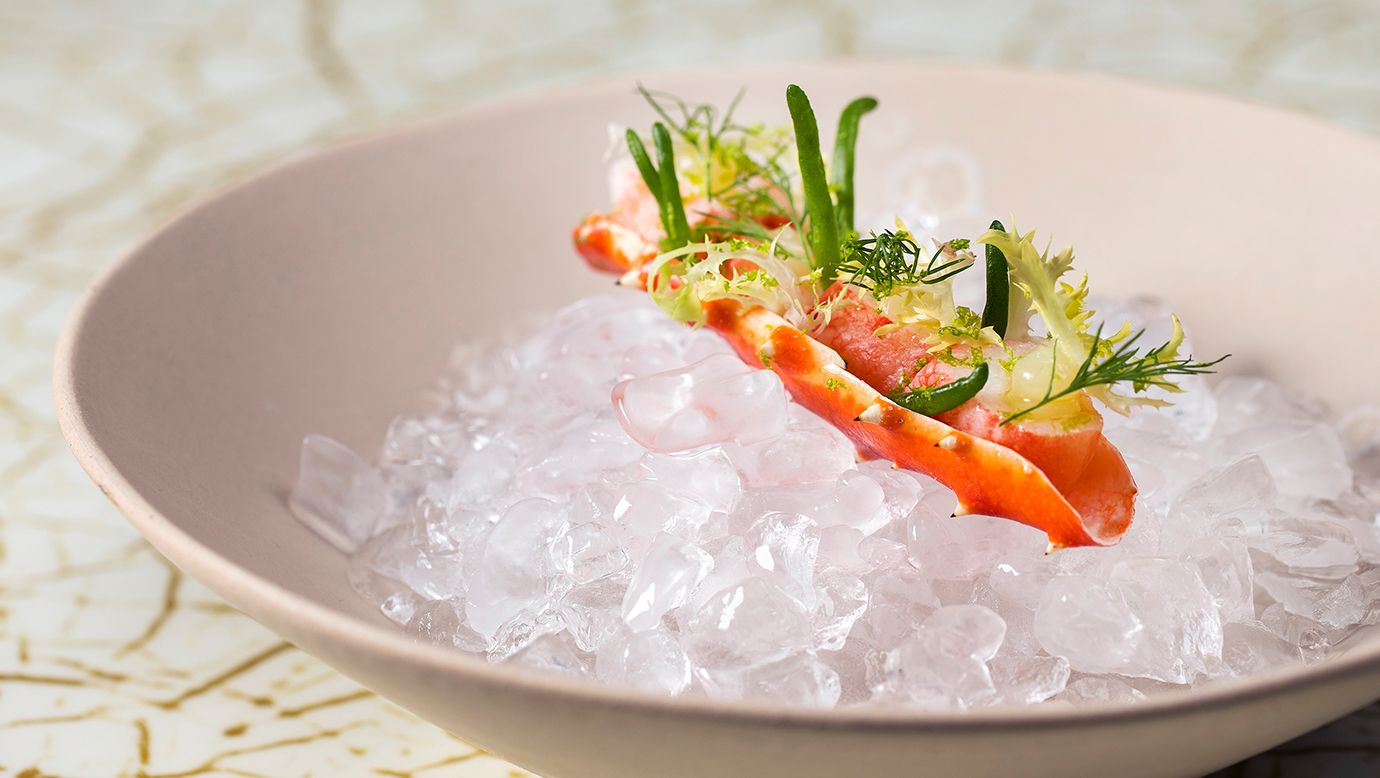 Jason Atherton © John Carey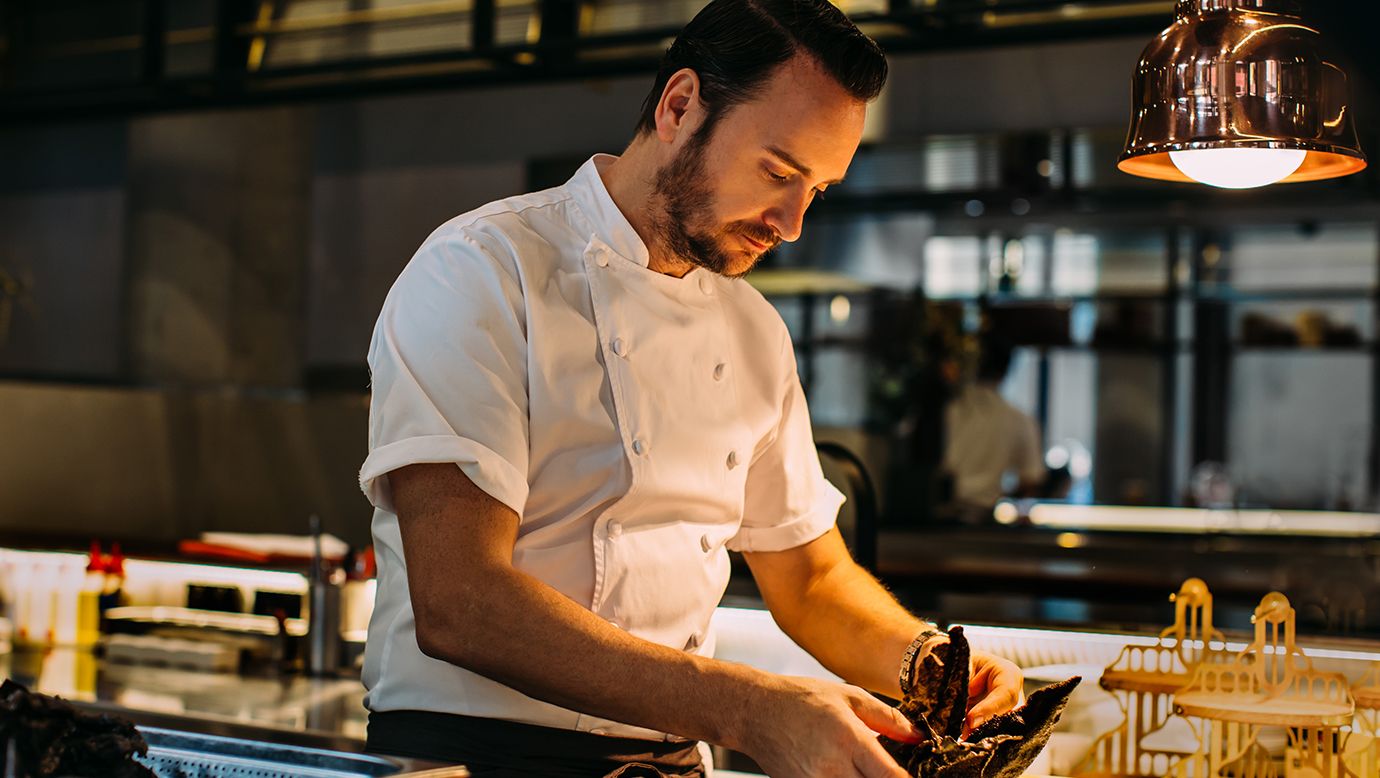 Jason Atherton © John Carey
"Cooking with the family is so important to me, and it fills me with joy that my daughters Keziah and Jemimah enjoy it too. The girls are like any other kids – they love pasta, pizza, ketchup – but I also show them how to make pizza and pasta from scratch. My wife is Filipino, so we also love to recreate dishes that she grew up eating – adobo is a household staple. Nothing beats a home-cooked family meal, even if it's just a guilty pleasure like beans on toast or a bacon butty – we all go nuts for them at the weekend. Use the smoked stuff and make it crispy – serving soggy bacon is a crime.
More than anything, I want my girls to be able to cook. It should not be aspirational, it is a necessity, a life skill – if you don't know your way round a kitchen, you can't feed yourself."
Quique Dacosta

,


Quique Dacosta Restaurant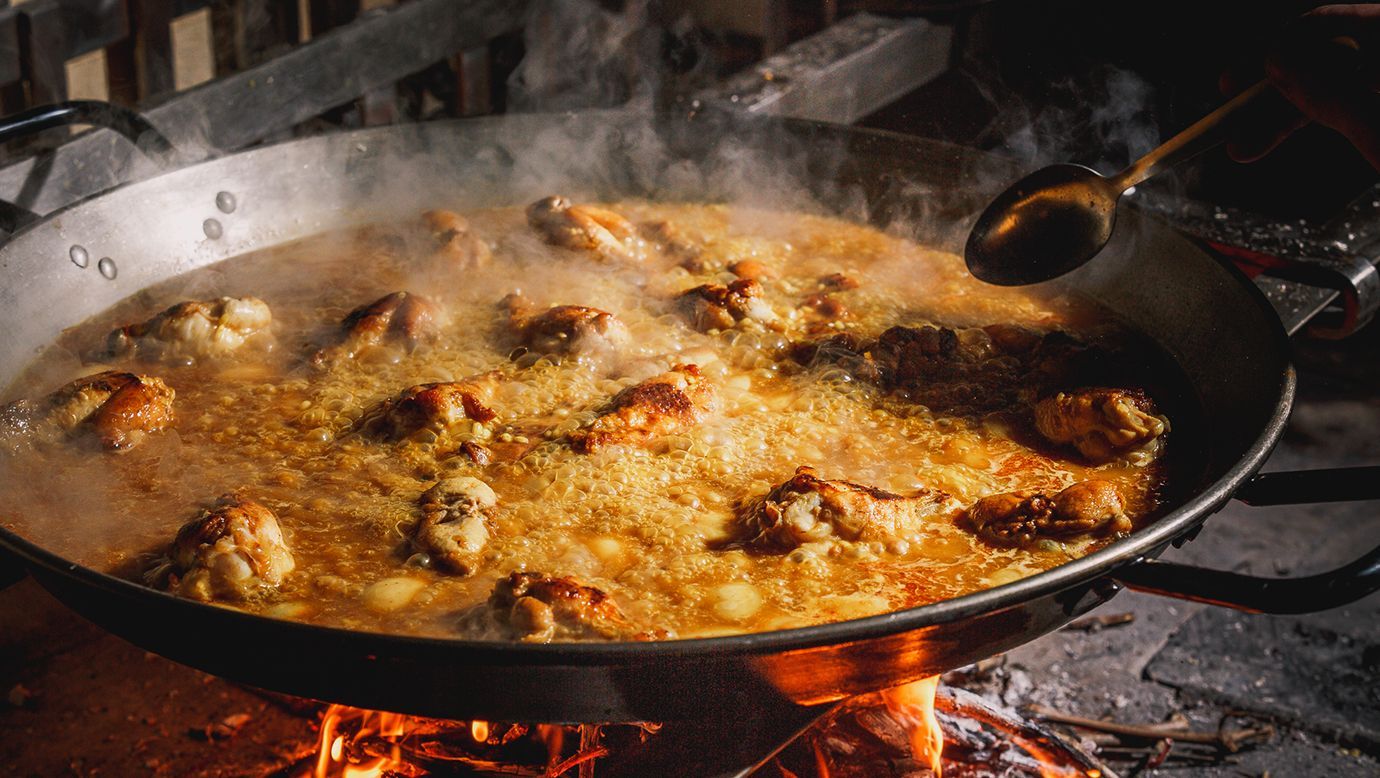 Paella cooking with spoon © Kalen Armstrong
Quique Dacosta is the head chef and owner of three-Michelin-starred restaurant Quique Dacosta and one of the most respected Spanish chefs in the world. Dacosta draws on his unique passion and knowledge of cooking with rice to create comforting dishes for his children that make for an accessible introduction to more complex tastes and flavours.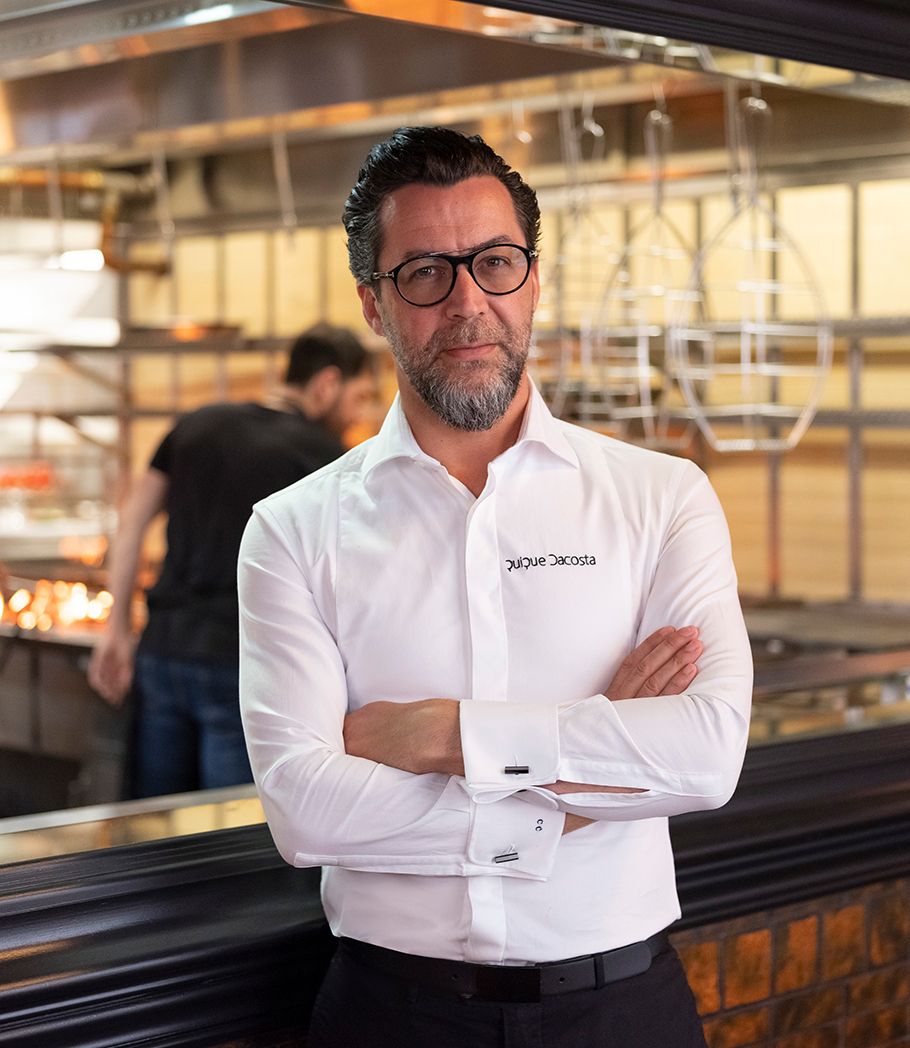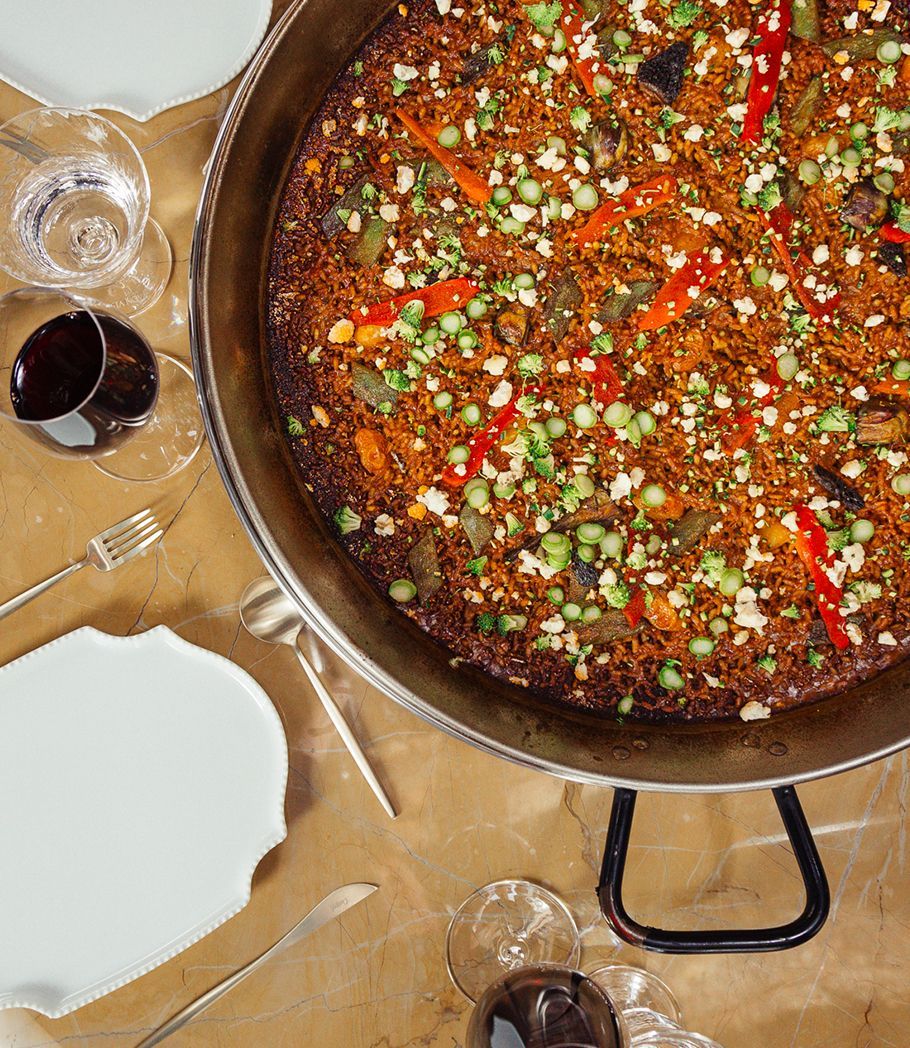 Vegetables paella on table © Kalen Armstrong
"Family cooking for me, more often than not, revolves around rice. It is one of the few ingredients that you can cook with just as easily when you have a lot of time as when you are in a rush. Rice can just as easily be made indulgent and decadent, for a Sunday supper, as it can be made healthy and cheap for eating midweek. I have two young kids, so it is also a great base through which they can get a balanced diet, whilst exploring flavours that I think are important for them to develop an understanding of.
Home for me is Dénia, a coastal town in eastern Spain, so at Christmas we make the most of the local seafood and cook Arroz del Señoret – or 'Gentleman's Rice'. It's called this because the shellfish is delicately peeled before we serve it, so the children and adults can all tuck in and enjoy it straight away."
Core by Clare Smyth, London
Clare Smyth

,




Core by Clare Smyth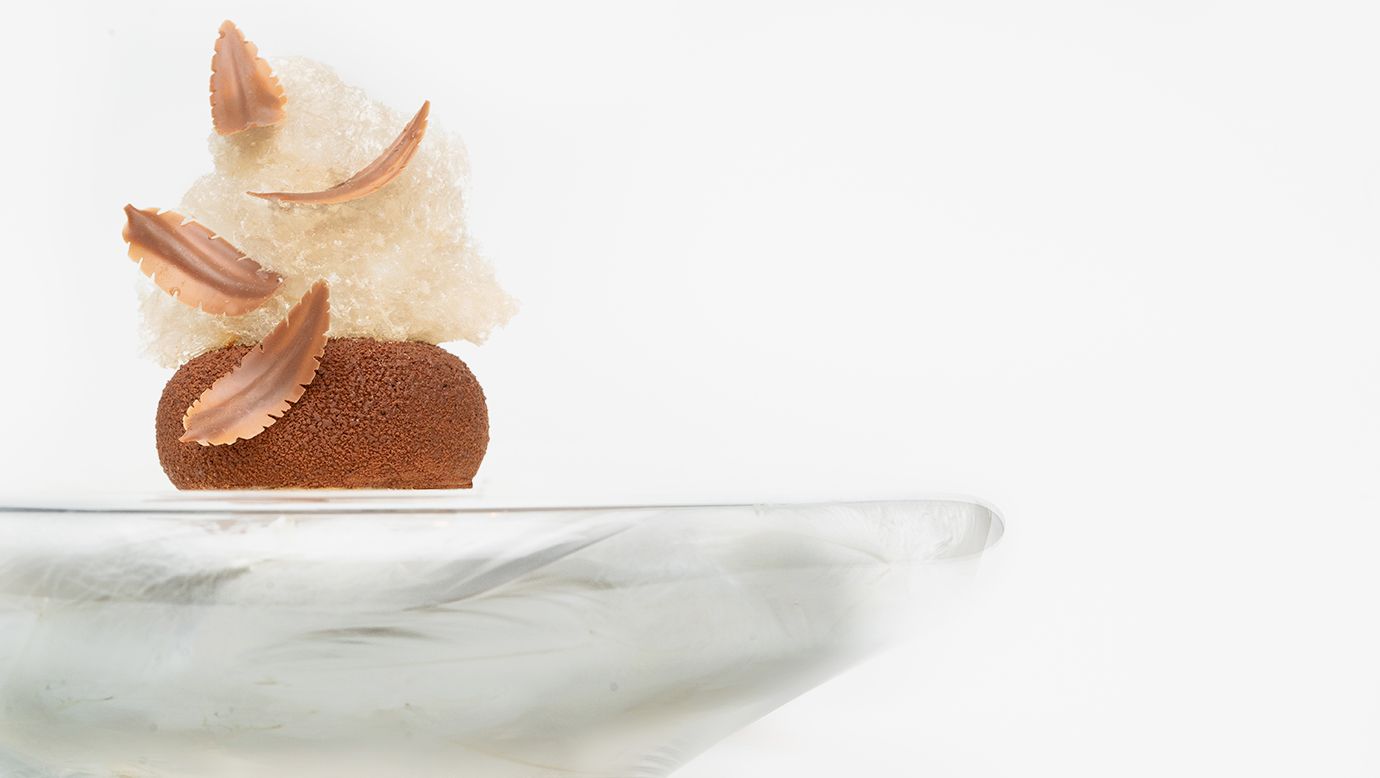 'Core-teser' chocolate, malt, hazelnut © Core by Clare Smyth
Clare Smyth is the owner and head chef of two-Michelin-starred restaurant Core in London. She was the first and only female British chef to hold and retain three Michelin stars while Chef Patron at Restaurant Gordon Ramsay. Named best female chef in the world only last year, Clare finds delight in the humblest of vegetables, as exemplified by her signature dish 'Potato and Roe' that is centred around the Charlotte potato and acts as a sort of ode to her childhood in Northern Ireland. Naturally, vegetables also play a central role when it comes to her festive cooking, which focuses on complementing meat with a healthy range of traditional accompaniments.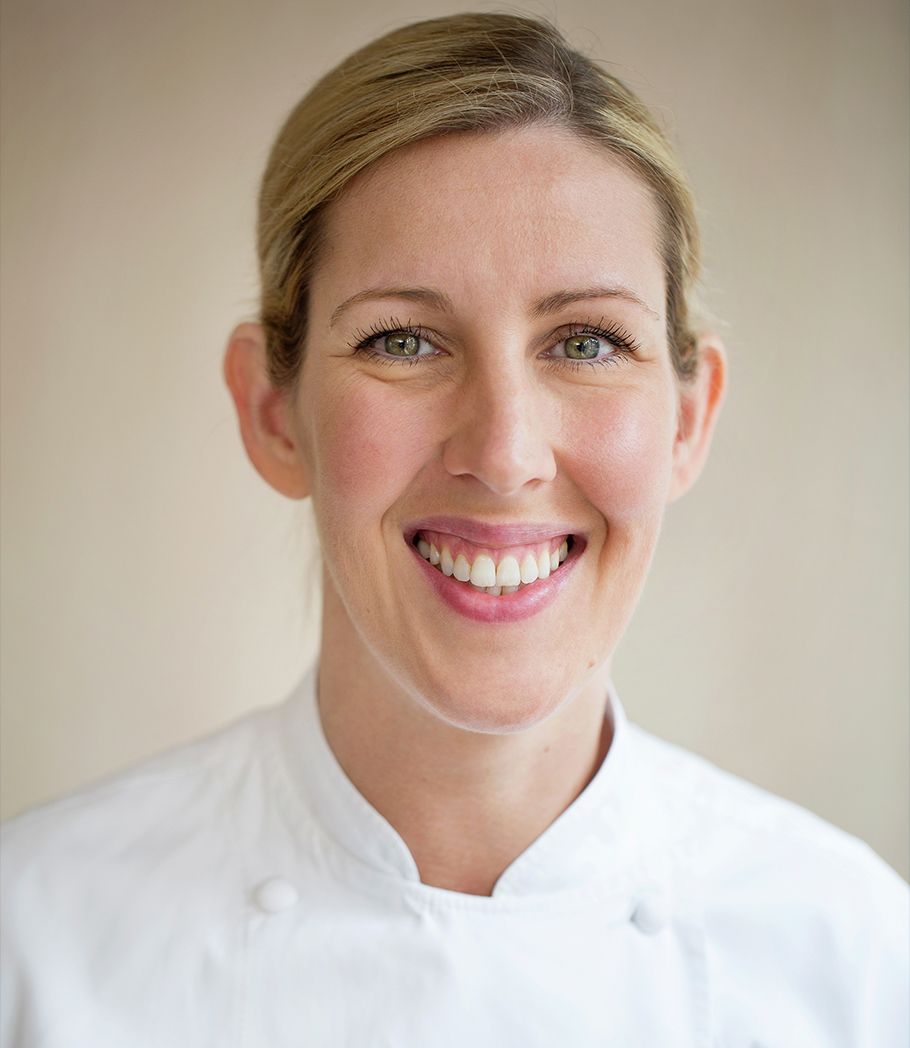 Clare Smyth © Core by Clare Smyth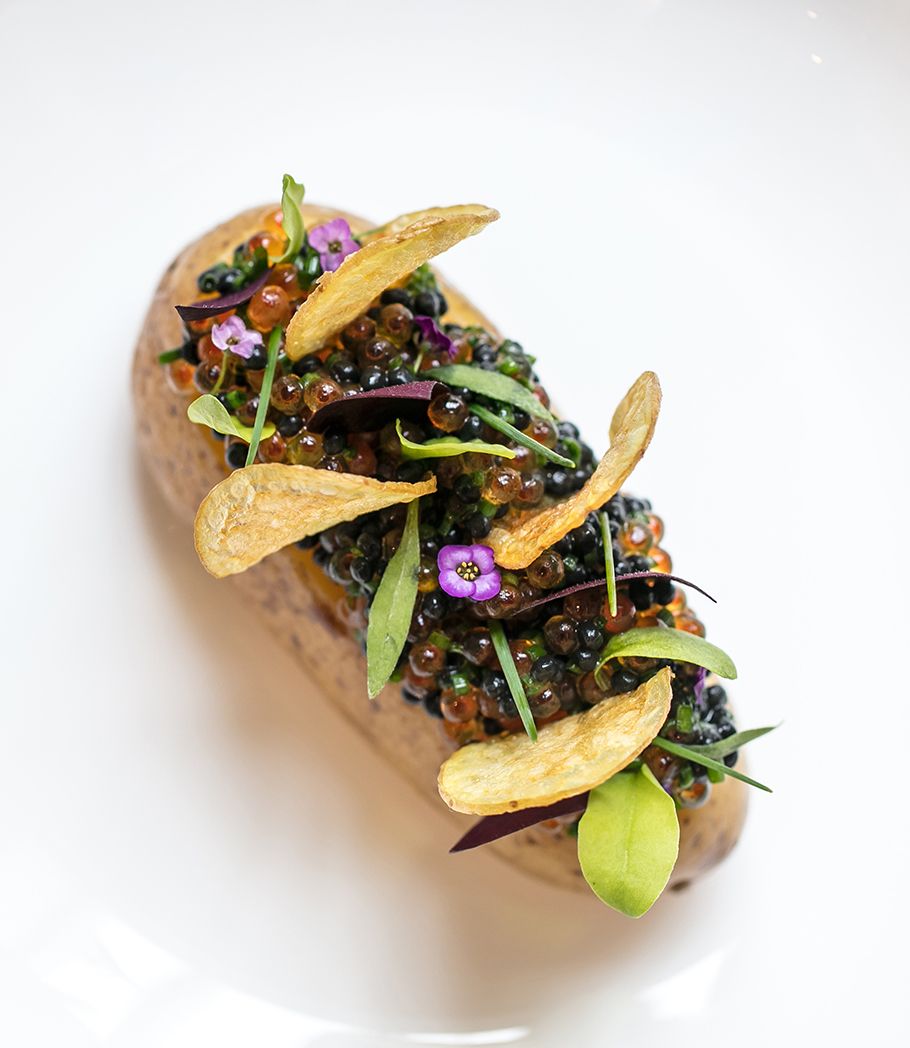 Potato and roe © Core by Clare Smyth
"For Christmas, I love to cook Beef Wellington at home because everyone loves it and it can be prepared in advance and put in the oven. We do a turkey version at Core with stuffing on the inside. As I always prefer the vegetables in the meal more than the meat, I like to serve the beef with plenty of traditional accompaniments, such as roast potatoes, bacon, sprouts, cauliflower cheese and roasted parsnips. I like to end the meal with Christmas pudding or a mince pie. Christmas pudding was something I hated as a child but now I love it with a nice brandy sauce."
Jitin Joshi,




Gymkhana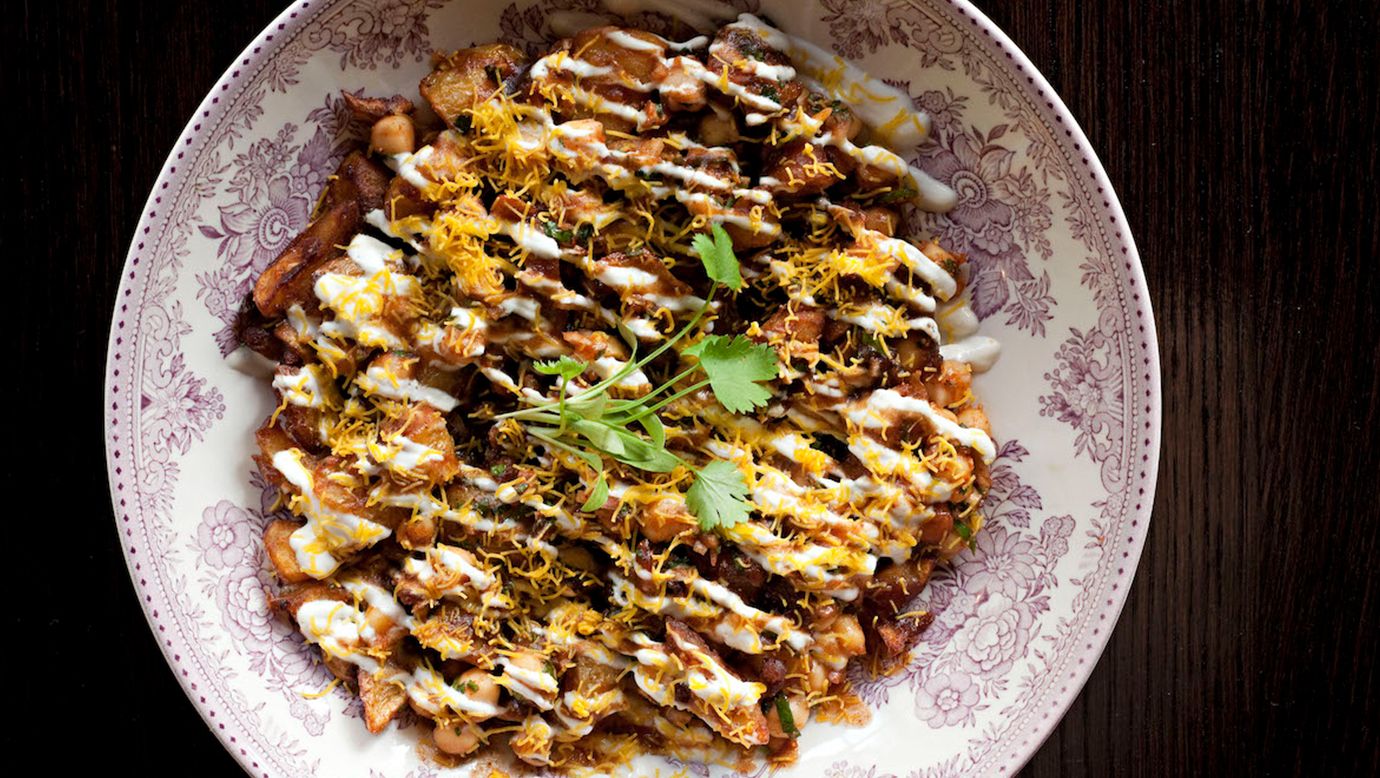 Jitin Joshi is the Executive Chef at Michelin-starred Indian restaurant Gymkhana in London, which was named best restaurant in the UK in the same year it opened. Joshi treats his family to a plethora of international staples over the festive period, drawing on his own rich and varied cultural background.
"Upon being asked 'where I am from', I quite like the term 'global citizen' to describe my domicile. Having lived and travelled in various countries – India, UK and UAE – you quickly find it is the festivities and special occasions that keep you connected and in sync with the social environment of a place.
Christmas is one such long awaited and cherished ritual among others such as Diwali and Holi. Of course, food is centre stage and expectations are higher when it is a chef's abode! I love to cook what my family enjoys – bruschetta with tomato, basil, some Middle Eastern dips with pita bread and some Indian chaat, making it truly cosmopolitan.
The main affair is usually a leg or shoulder of lamb marinated with robust Indian flavours like ginger garlic, chillies, malt vinegar, dry red chillies, all slow cooked on the bone. I like to serve this with traditional sides of potatoes and winter root veggies, followed by a lush apple crumble with vanilla ice cream or caramelised bananas with butterscotch."
James Lowe,
Lyle's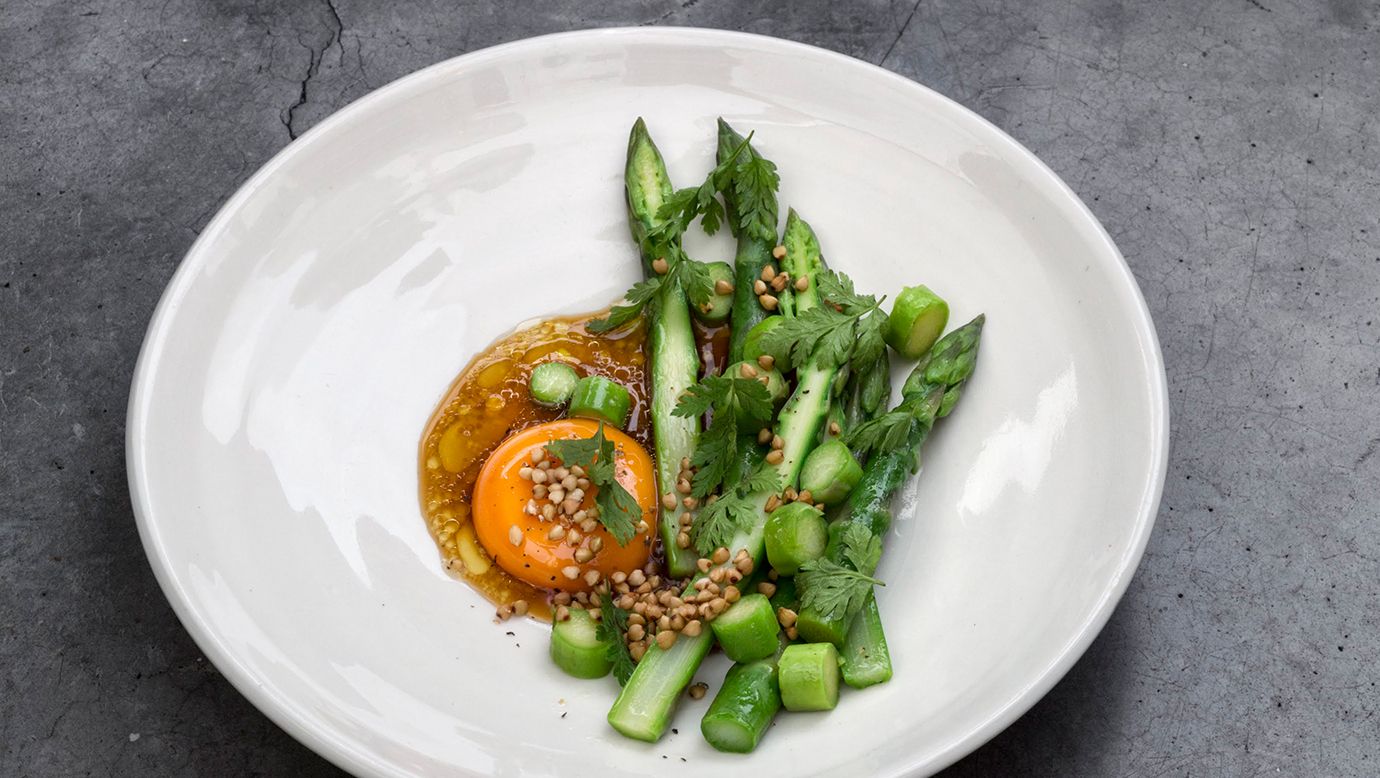 Asparagus, Chicken Vinaigrette, Buckwheat and Burford © Per-Anders Jorgensen
James Lowe is the head chef and owner of Michelin-starred Lyle's – one of the only two restaurants in the UK to be featured this year in The World's 50 Best Restaurants list. Over the festive period, Lowe sets himself the challenge of cooking his family something different each year, with only one exception: the lunch can focus on anything but turkey.
"I like to cook fairly straightforward and simple things at home. The principles are similar to how I cook in a restaurant – high-quality ingredients treated with care. At home, this normally means something like whole fish cooked on the bone, good capers, good anchovies, olive oils etc. As we're in winter, another favourite is things like radicchio salads with cheese. They are great as stand-alone dishes with roast vegetables, such as pumpkin or squash, or as a side salad for meats or fish.
I always cook Christmas lunch for my family on the 25th. I bring the wine, food and cheese down from London. If I'm organised enough, I will have prepared some of the ingredients at the restaurant, but most I do with my sister in the morning. I also add on lots of things such as jams, preserves and home-made pâtés as presents for people. I find that you end up eating turkey for days, so to make sure that the 25th is turkey-free, I insist on cooking something different each year. Some of my favourites have included pheasant, goose and roast beef rib in the past. I also try and make a trifle and a simple starter, but last year I bought a panettone for the first time from Infermentum in the Veneto which was fantastic."
Peas and Ticklemore © Per-Anders Jorgensen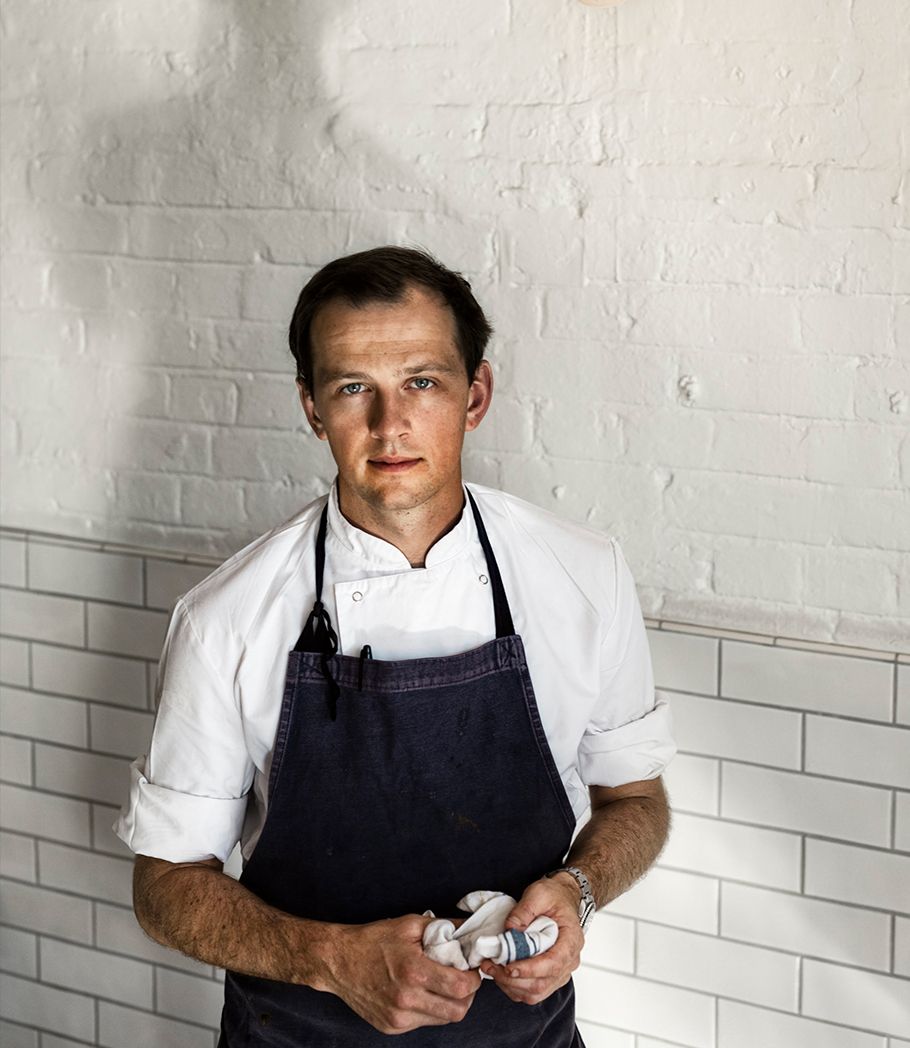 James Lowe © Per-Anders Jorgensen
© 2019 Bon Vivant All rights reserved.