8 Patriot Square, Bethnal Green,
London E2 9NF
Housed in Bethnal Green's Town Hall – the former location of Nuno Mendes' Viajante – is Da Terra, with its inventive tasting menu that has swiftly developed into one of the most sought-after culinary experiences in the city. Chefs Paulo Airaudo and Rafael Cagali (both previously of The Fat Duck) draw on soulful Latin American and Italian influences to present high calibre fine dining with a discernible degree of gastronomic wizardry – sample the scallop tartare with smoked fennel juice and apple marigold snow to experience the duo in their element. No surprise, then, that another Michelin star recently arrived at the Town Hall.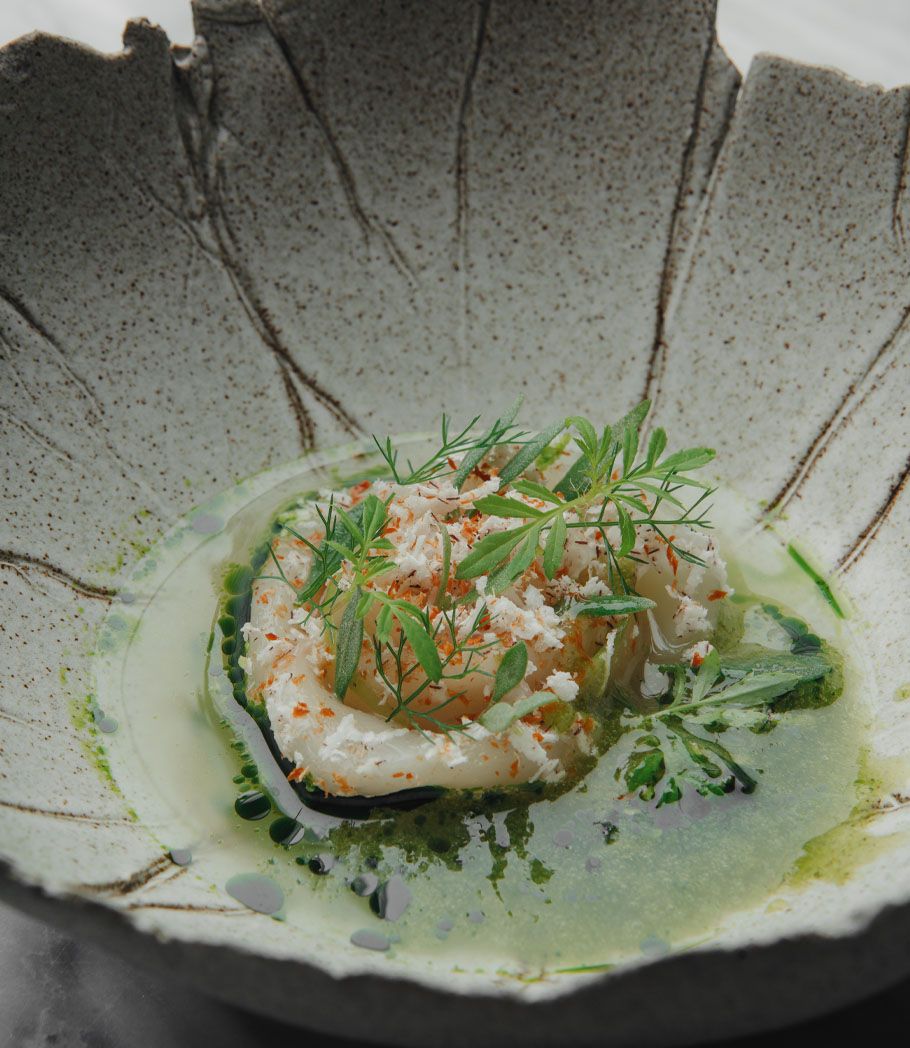 Scallop, apple fennel © Da Terra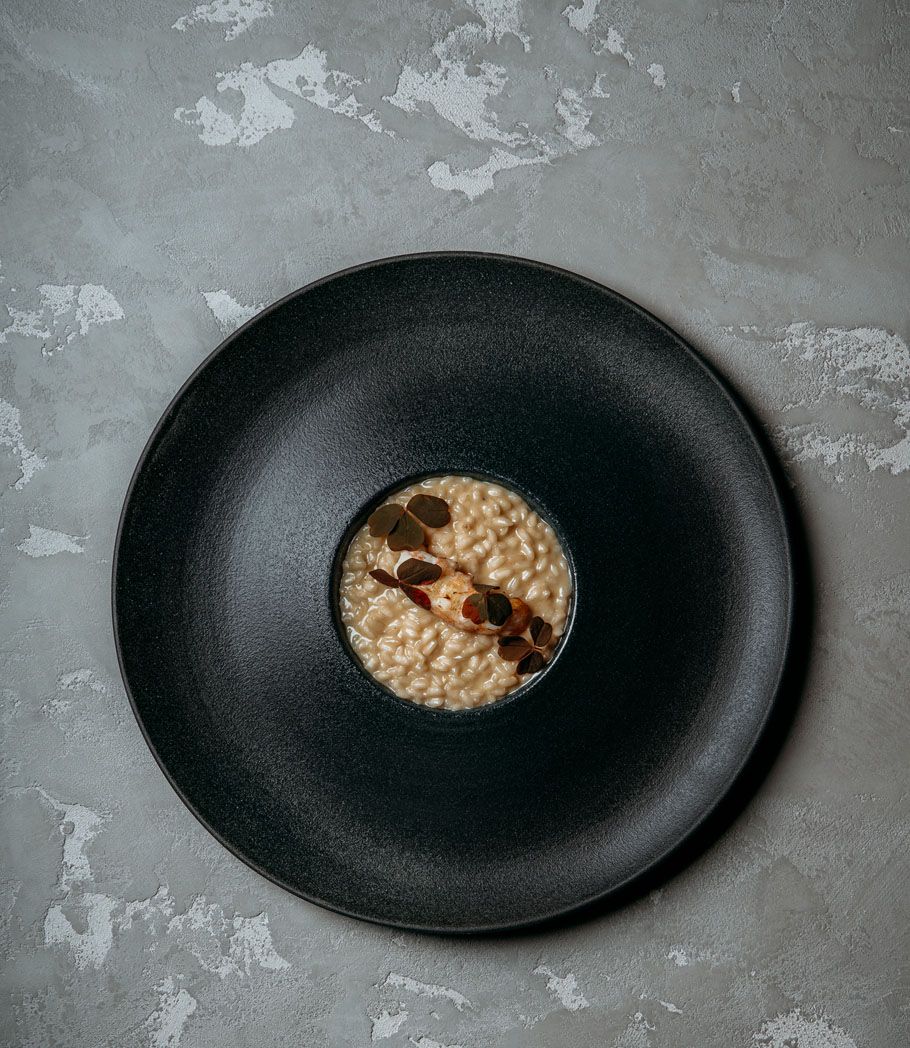 Langoustine vialone, nano risotto © Da Terra
© 2019 Bon Vivant All rights reserved.