The Rise of Hip-Hop
From Informally Urban
to Olympics Contender
With the announcement that hip-hop may be included in the 2024 Paris Olympics, we look at its origins and growth, from roots in the urban underground scene of 1970s New York to a globally recognised art form on a par with flamenco, ballet and contemporary dance.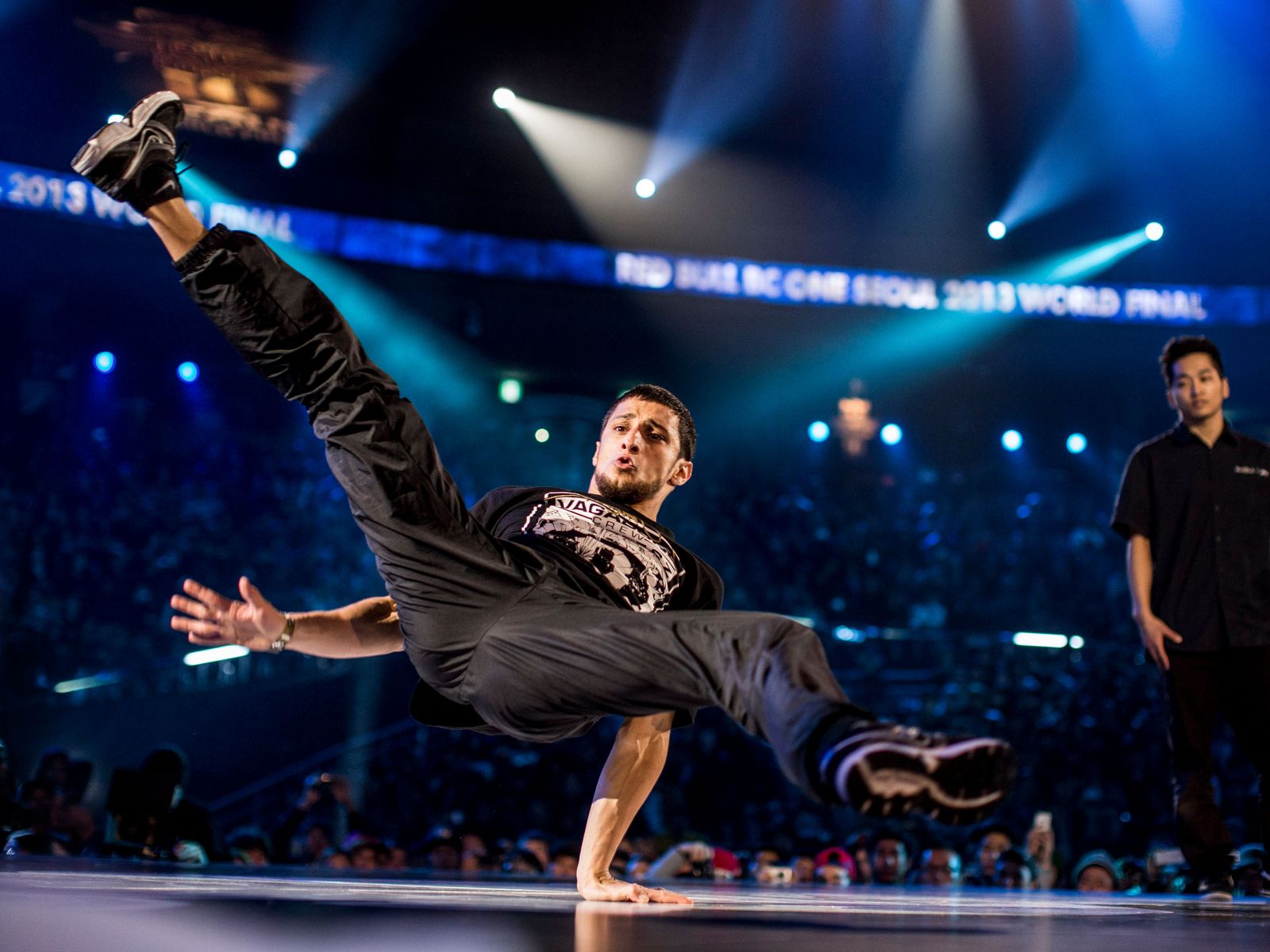 Monnir 'Mounir' Biba of France competes against South Korea contender during the Red Bull BC One breakdancing world finals (2013) © Dean Treml/Red Bull via Getty Images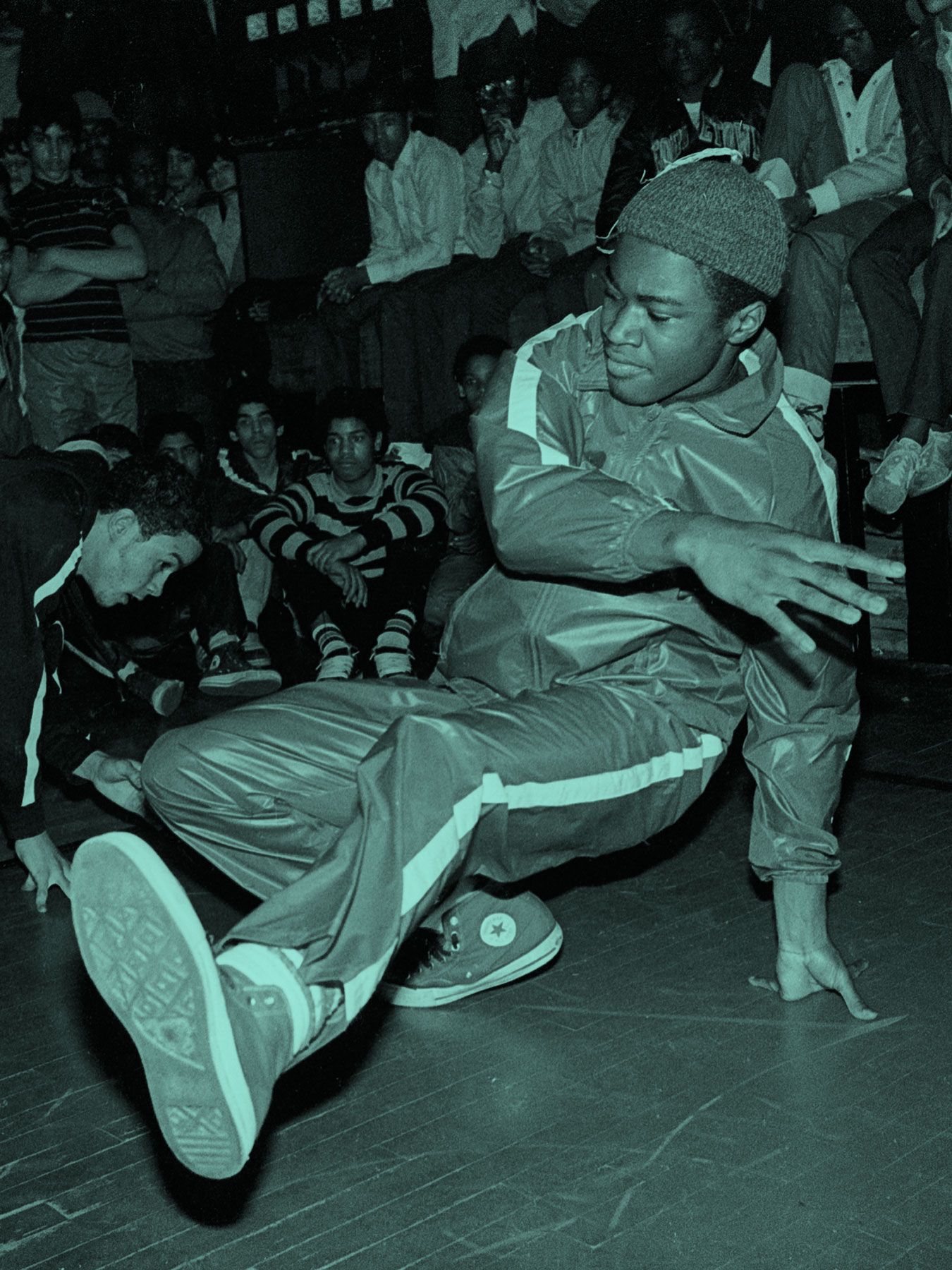 Tanco at a breakdance battle (1984) © Ricky Flores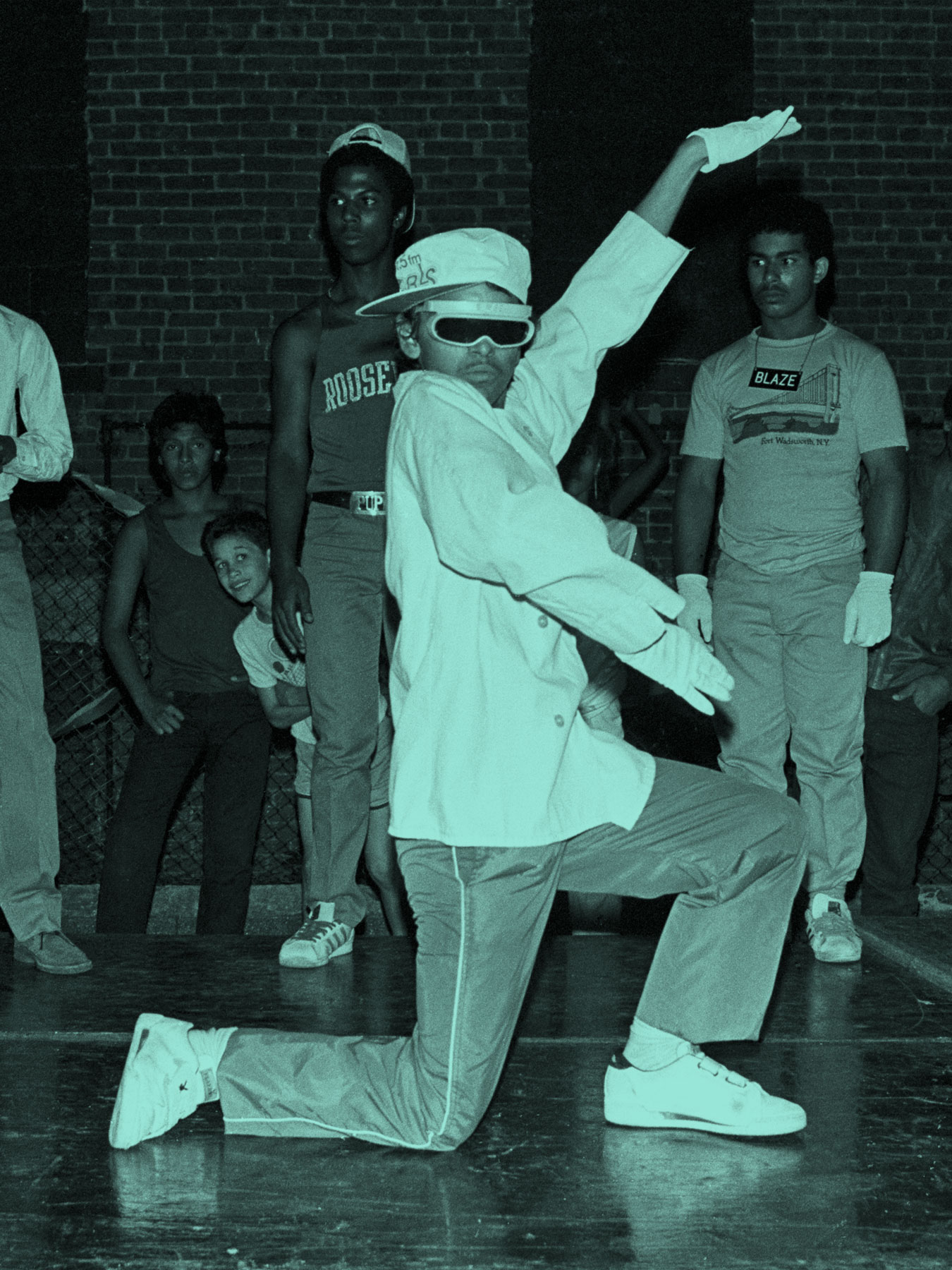 Breakdance battle (1984) © Ricky Flores
Hip-hop dancing is a highly skilled art form said to be inspired by the complex rhythms and movements of African dance, mixed with traces of modern, tap, swing and even forms of martial arts like Capoeira.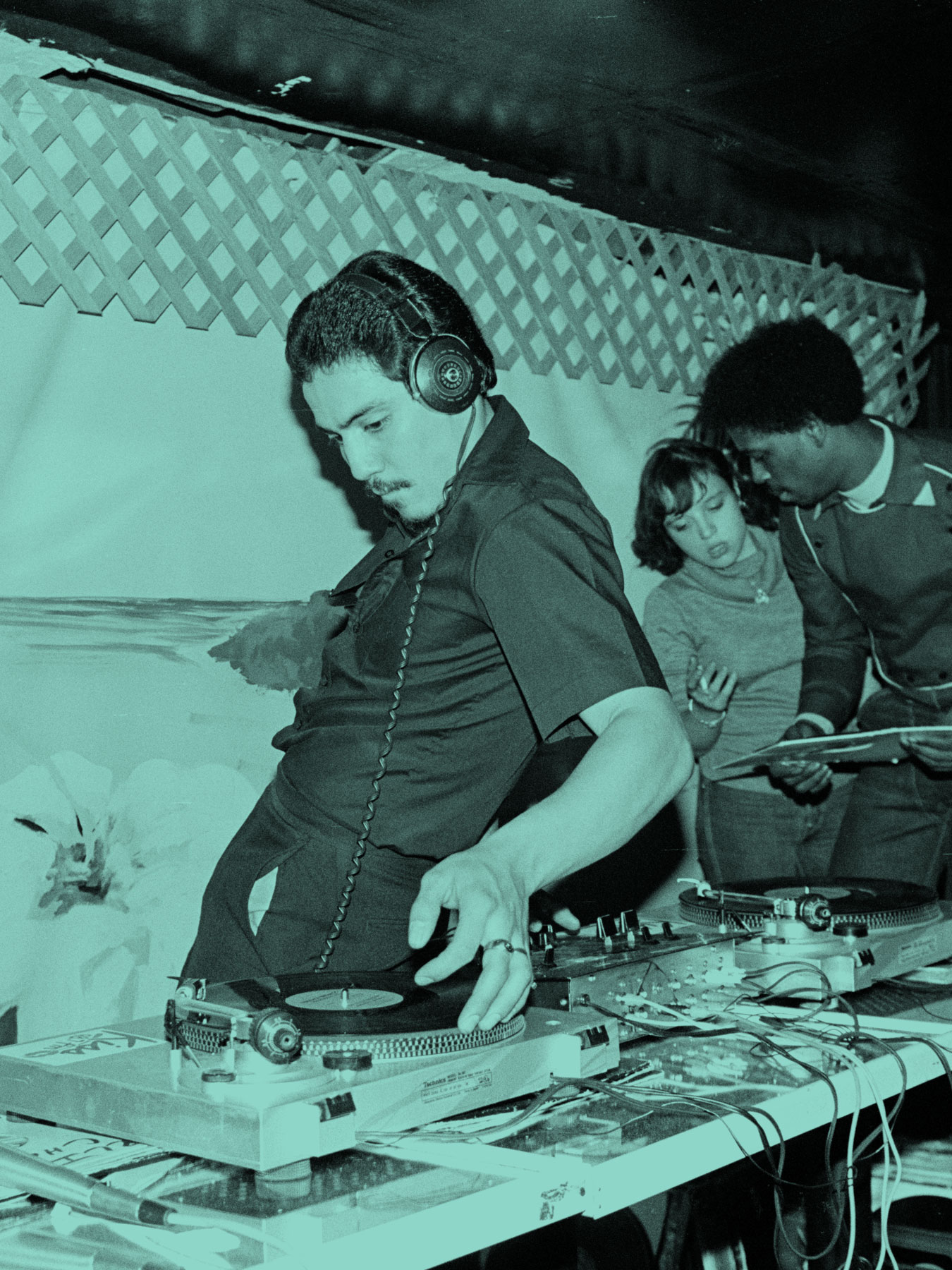 Charlie Chase of the Cold Crush Brothers at Club Negril (1981) © Joe Conzo
Hip-hop evolved organically, rather than in a studio, and emerged from neighbourhood block parties in the Bronx in the mid-1970s as an informal, performance-based dance culture. From its early origins, hip-hop became a means of expression for Black and Latino youth, whom the public and political discourse had sidelined as marginalised communities.
Jamaican-born DJ Kool Herc, known as the 'Father of Hip-Hop', was one of the first architects of hip-hop. Herc used a two turntable set-up in 1970s New York to scratch, mix and isolate the instrumental portions of records to emphasise the drum beat (the 'break'). B-boy and b-girl dancers took turns to show off their dance moves on the streets, and breakdancing, the first form of hip-hop, was born.
As hip-hop began to enter the vernacular in New York, in California the funk styles Locking, Roboting, Boogaloo and Popping were evolving. As moves became more established, the scene shifted to dance venues and choreography developed the recognisable moves that we know today.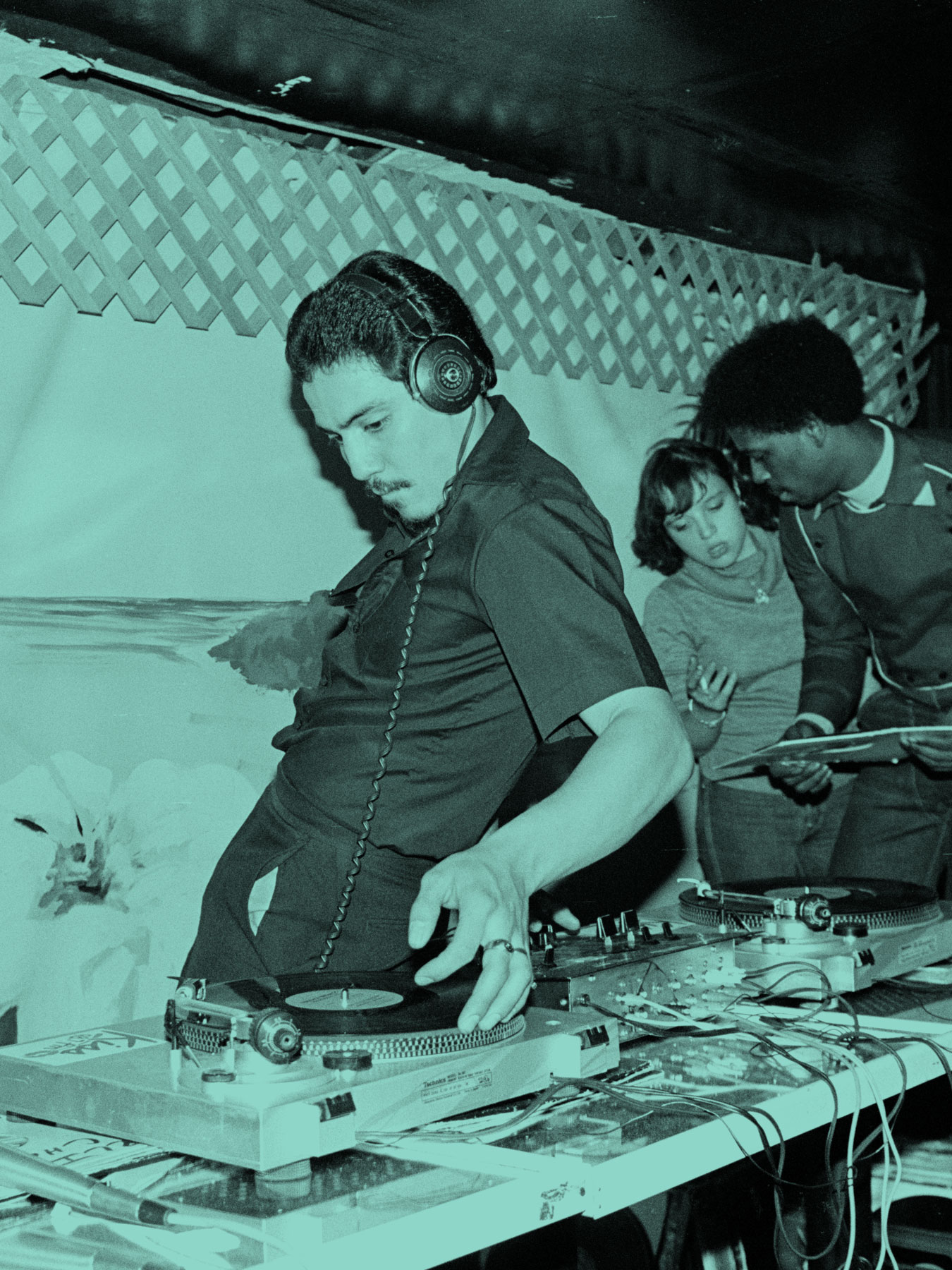 Charlie Chase of the Cold Crush Brothers at Club Negril (1981) © Joe Conzo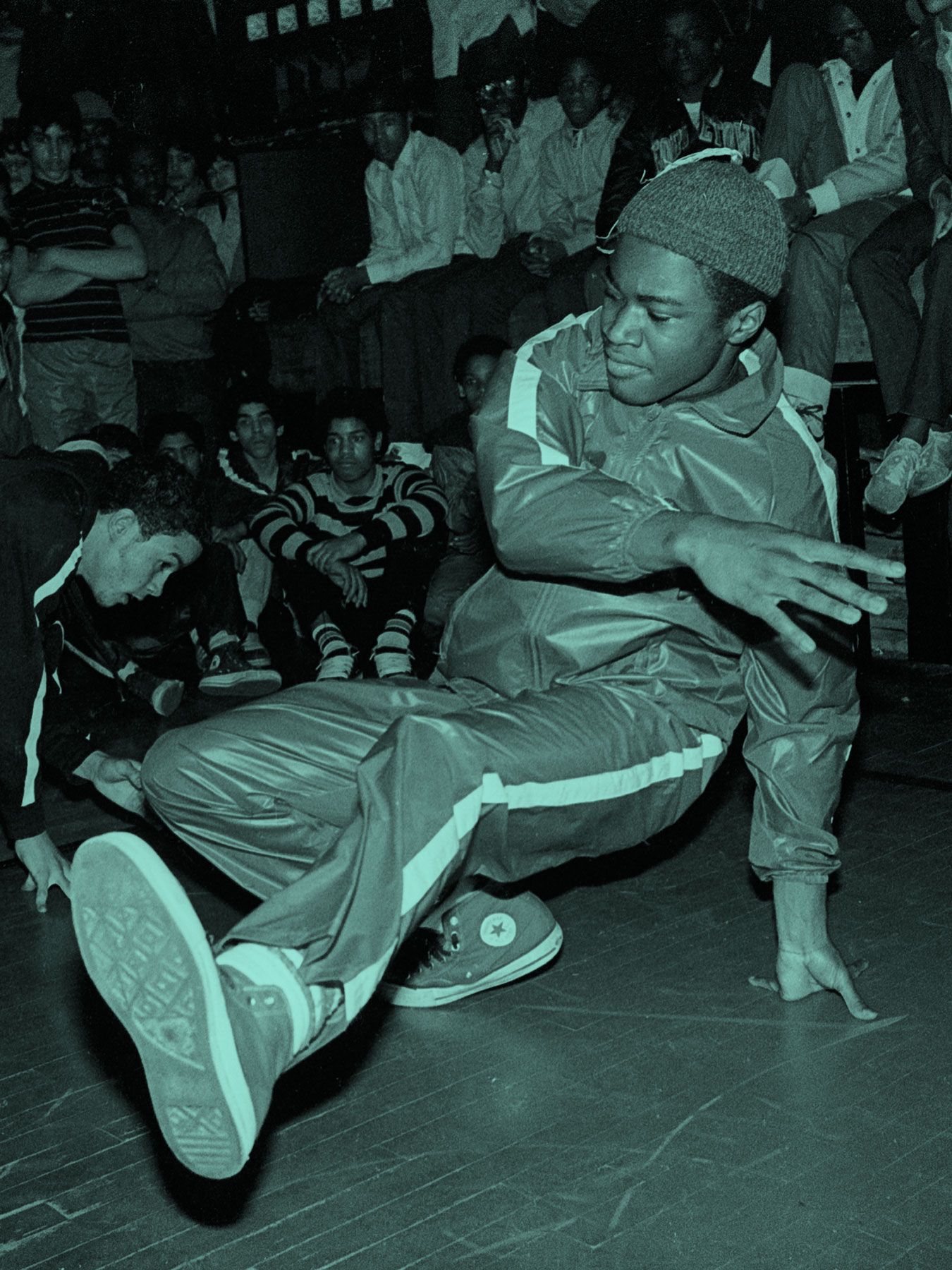 Tanco at a breakdance battle (1984) © Ricky Flores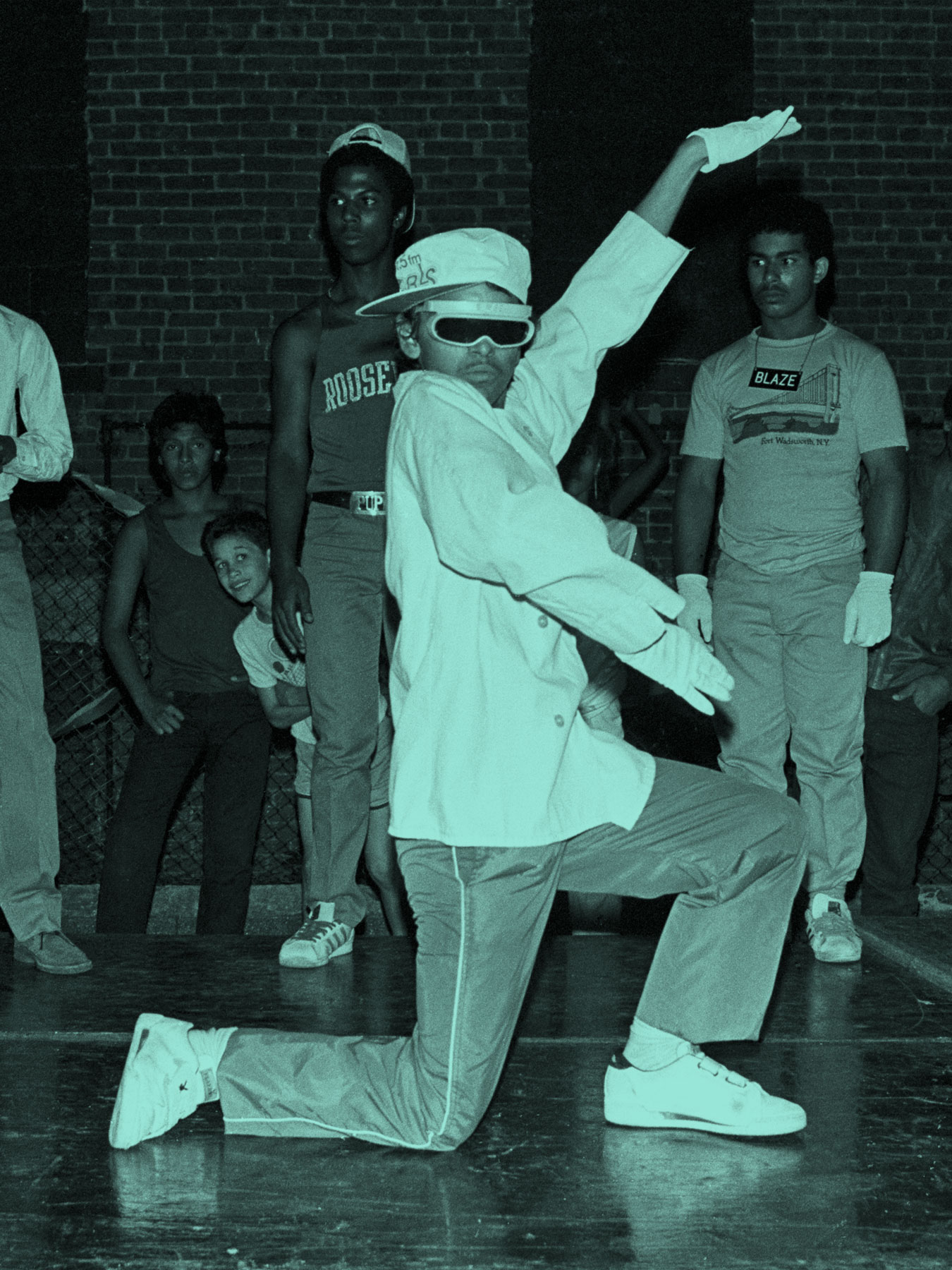 Breakdance battle (1984) © Ricky Flores
Grandmaster Flash kitchen scene from Wild Style (1982)
"Unlike the rockers before them, who battled simultaneously, b-boys took turns dancing during a song's break in the "cypher" – a space created by a surrounding circle of onlookers. While rockers danced vertically, b-boys gravitated downwards, incorporating freezes, drops, and spins."
Cassidy George, i-D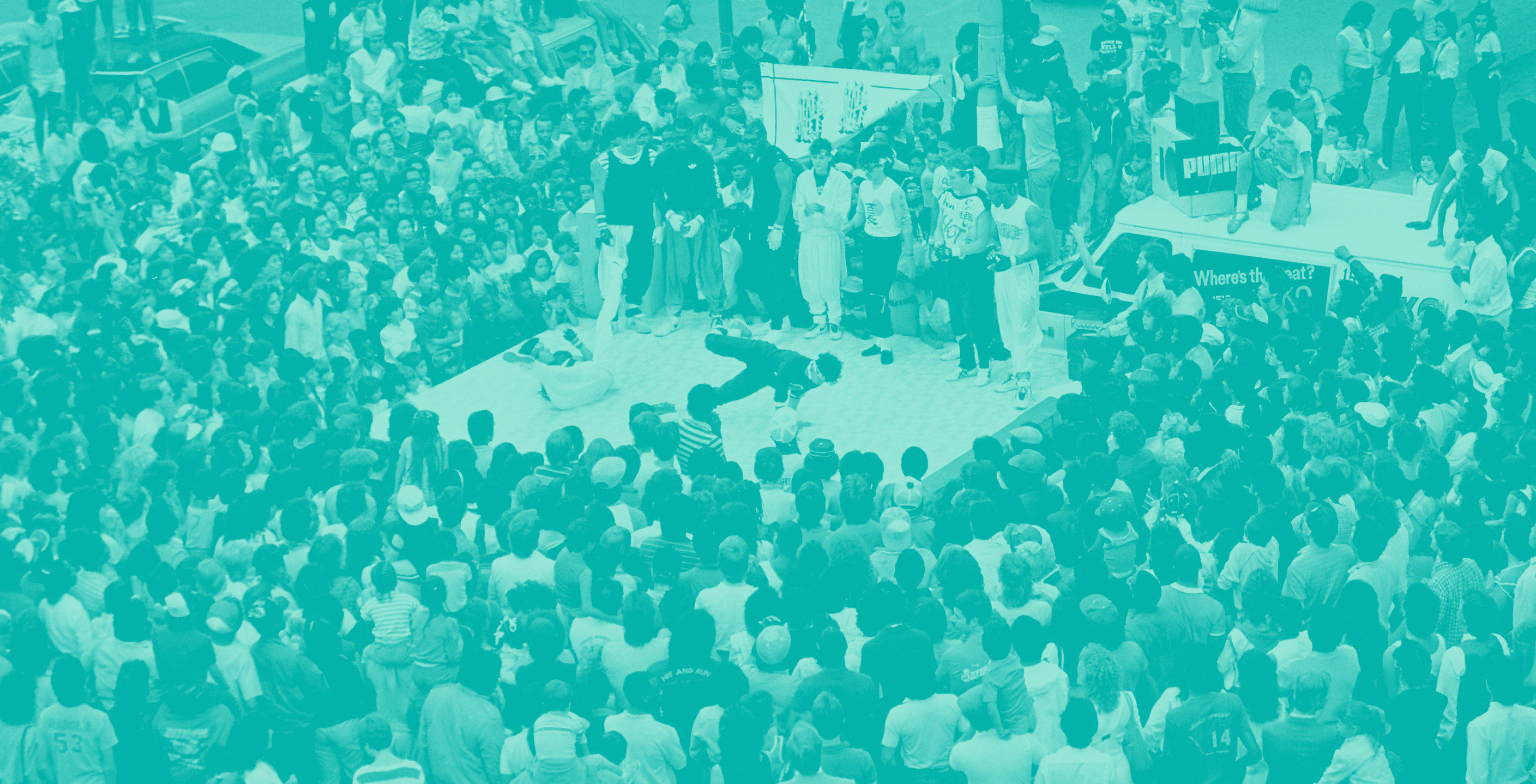 Rock Steady Crew appeared at an exhibition on the 16th St. Mail (1984)
After hip-hip was showcased in the long-running American TV series Soul Train in the 1980s, the first professional street-based dance crews – Rock Steady Crew, The Lockers and The Electric Boogaloos – were formed and hip-hop moves and grooves started to spread globally.
Michael 'Boogaloo Shrimp' Chambers as Turbo in Breakin' (1984)
Over the last 15 years, hip-hop has slowly become recognised as an established dance form on par with ballet, flamenco and contemporary dance. In 2004, Breakin' Convention, an international hip-hop theatre festival based in London and produced annually by Sadler's Wells Theatre, was founded. A decade later, the BBC's Young Dancer of the Year added a hip-hop category, and The Bridge, a free outdoor multi-generational hip-hop festival by creative company Scanner's Inc, was launched in London, attracting over 8,000 people. In August 2017, Google created a Doodle for the 44th anniversary of DJ Kool Herc's first hip-hop set. This year, The Arts Foundation introduced hip-hop as a new fellowship category in their AFFA Awards, and the organisers of the Paris Games proposed to include it in the 2024 Olympics.
Back To The Lab: A hip hop choreographer's course
With hip-hop dance crews taking over popular TV talent shows across the globe, featuring in blockbuster films, and winning Tony Awards on Broadway, its evolution from counter-cultural mash-up to mainstream dance form over four decades has been truly meteoric.

---
1. Song Title
---
2. Song Title
---
3. Song Title
---
4. Song Title
---
5. Song Title
---
6. Song Title
---
7. Song Title
---
8. Song Title
---
9. Song Title
---
10. Song Title
---
11. Song Title
---
12. Song Title
---
13. Song Title
---
14. Song Title
---
15. Song Title
---
16. Song Title
---
17. Song Title
---
18. Song Title
---
19. Song Title
---
20. Song Title
Bon Vivant Online
April – May 2019
© 2019 Bon Vivant All rights reserved