Hockney – Van Gogh
Van Gogh Museum, Amsterdam
Until 26 May 2019
Of the thousands of art museums around the world, there are only a handful dedicated to just a single artist. And one of the very best is the Van Gogh Museum in Amsterdam. Museum Director Axel Rüger tells Bon Vivant why the Dutch painter's appeal is so enduring ahead of a new exhibition, which sees David Hockney landscapes placed alongside some of Vincent van Gogh's best-known works.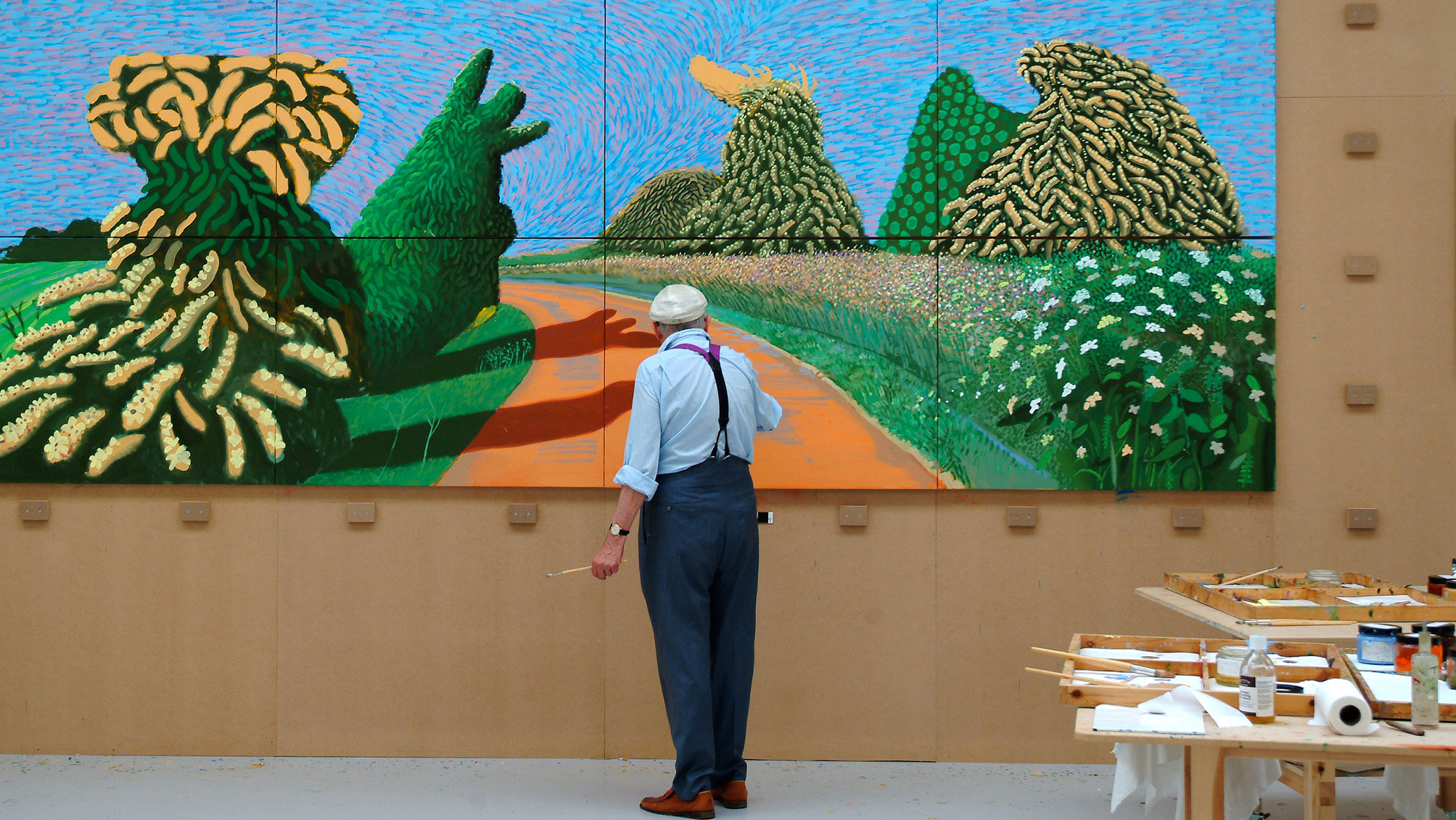 David Hockney, May Blossom on the Roman Road (2009) © Jean-Pierre Gonçalves de Lima
What was the thinking behind bringing Van Gogh and Hockney together?
Van Gogh's evocative portraits and landscapes still strike a chord with art lovers thanks to their intense use of colour, spirit and experimentation. Hockney displays a comparable curiosity for paths less trodden, both in terms of technique (for example, his iPad drawings and distinct theory of perspective) and subject matter: a glorification of the 'regular' landscape. For both artists, nature is a source of solace and joy.
What cues has Hockney taken from Van Gogh's work?
Both Hockney and Van Gogh offer an unrivalled and impactful representation of nature by not only depicting it as it appears to us, but through their own 'lens'. The exhibition will feature works by Hockney that reference nature at specific times, something that Van Gogh shared a fascination with in his works The Harvest and The Garden of Saint Paul's Hospital ('Leaf-Fall'). The stylised vertical lines of the tree trunks in the latter work by Van Gogh are analogous to the repetitive lines in Hockney's The Arrival of Spring. Individual pages from Hockney's sketchbooks will also be on display, which bear an unmistakable resemblance to Van Gogh's drawings.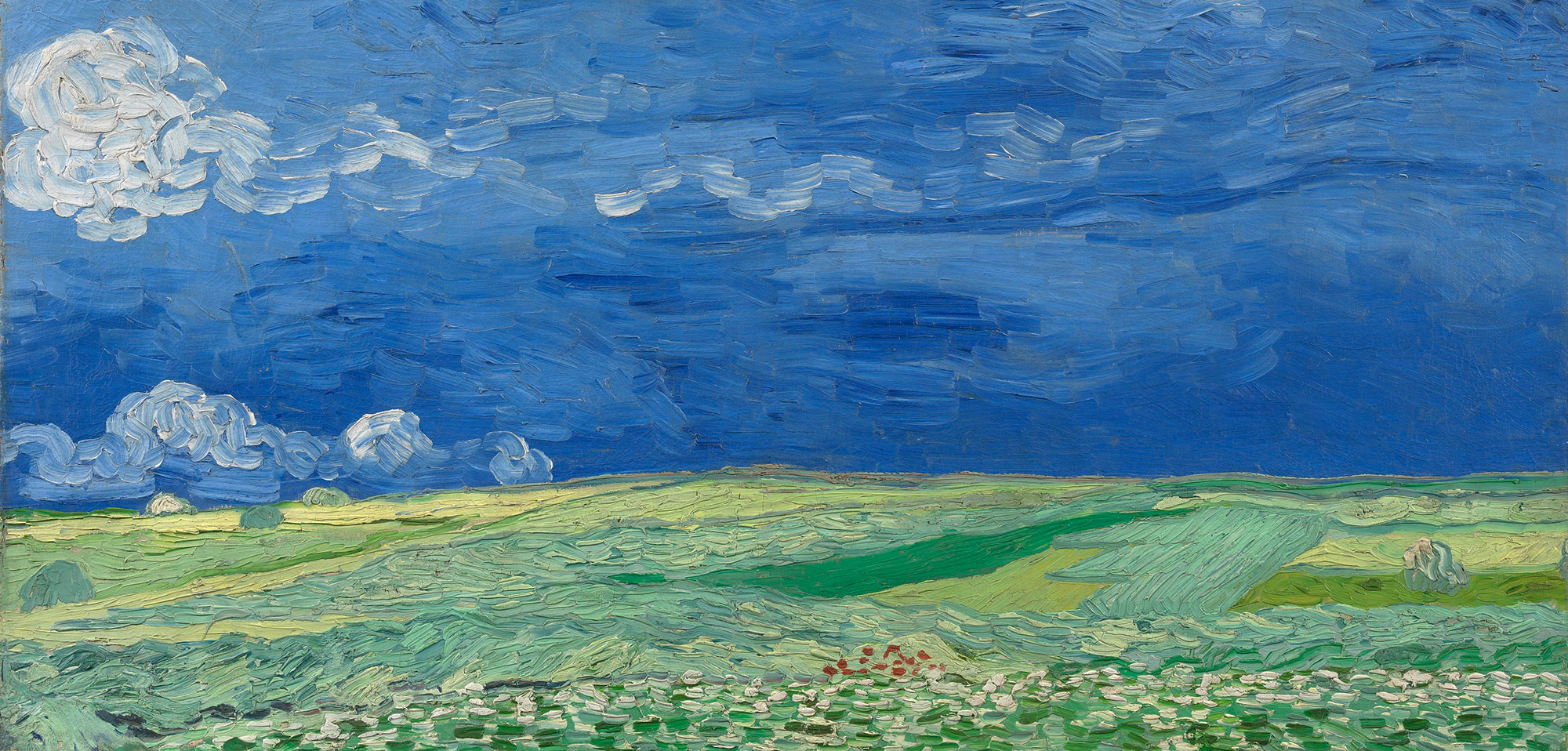 Vincent van Gogh, Wheatfield under Thunderclouds (1890)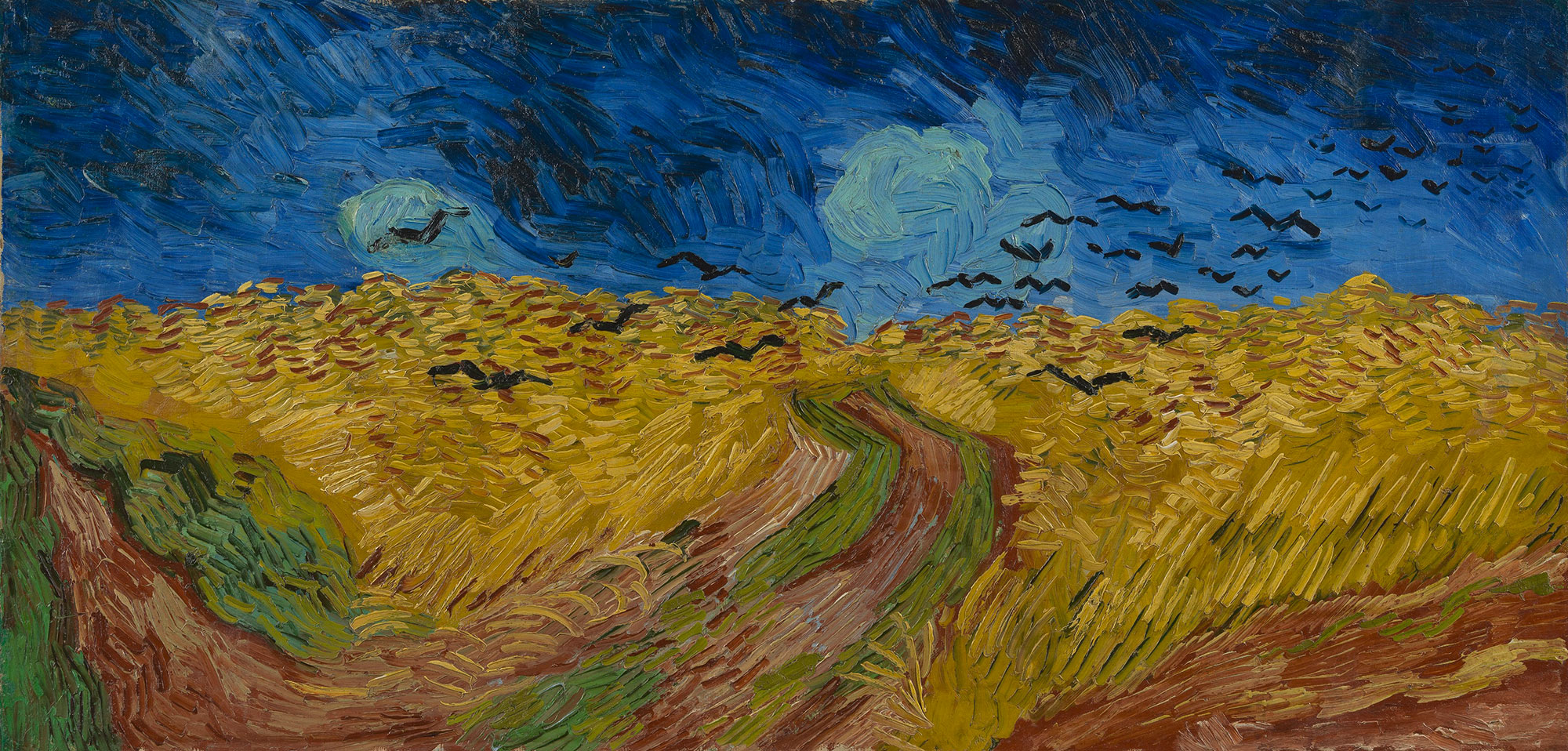 Vincent van Gogh, Wheatfield with Crows (1890)
What goes into creating an exhibition like this?
We were lucky that David Hockney himself thought it was a great idea, and we had the full support of David Hockney Inc. and The David Hockney Foundation, from whom we're loaning nearly all the works. The Centre Pompidou is lending us the largest piece in the exhibition, The Arrival of Spring [the 2011 painting includes 32 panels stretching more than three metres high and nearly 10 wide]. So we had to figure out how to physically accommodate all of the monumental works in our Exhibition Wing.
What makes Amsterdam a unique destination for art and culture?
Amsterdam has an enormous wealth of art and culture in every respect. Particularly the museums on Museumplein, home to the Van Gogh Museum, which offer art from every century, in addition to music (the Royal Concertgebouw). And it's all world-class.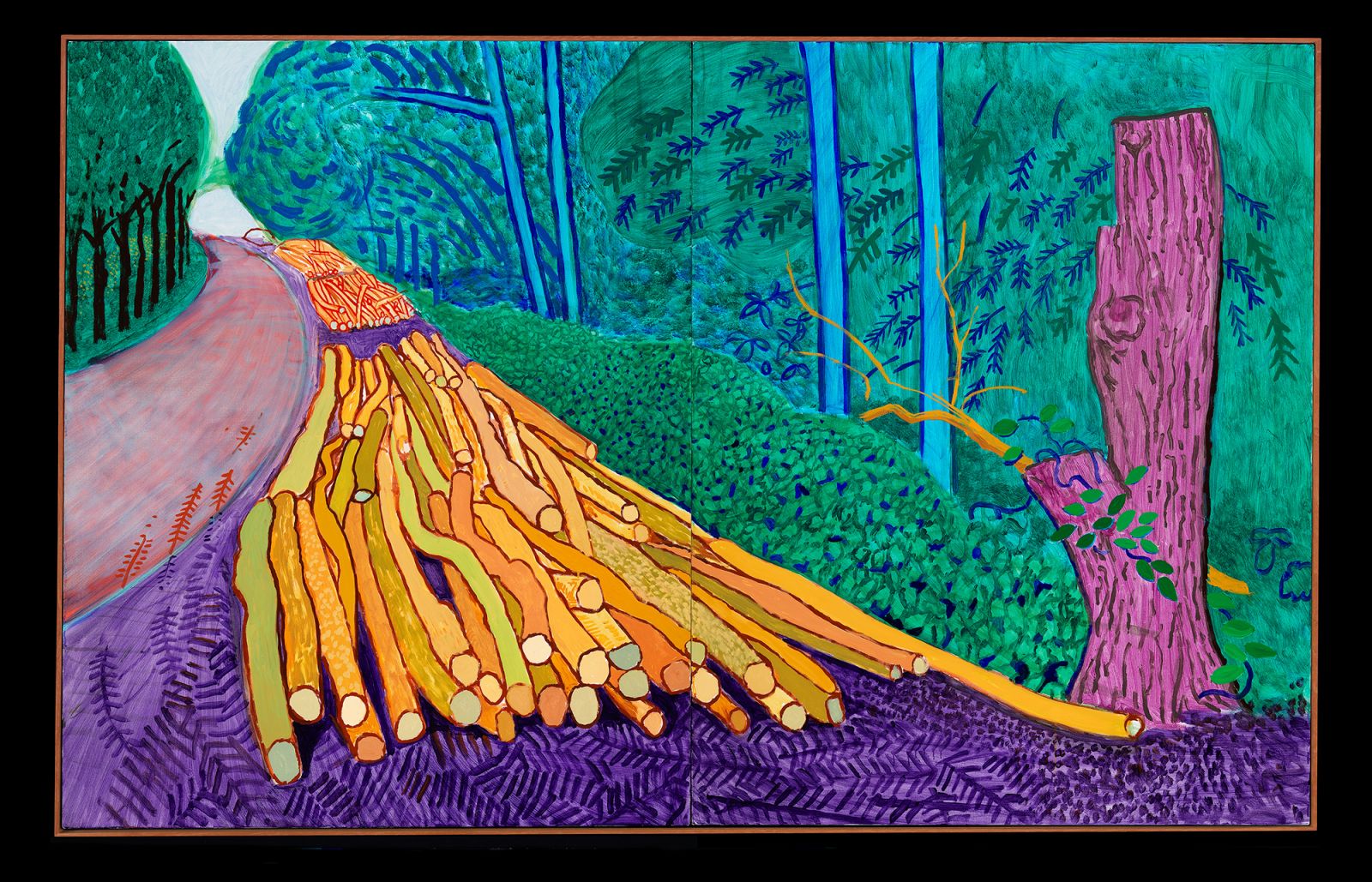 David Hockney, More Felled Trees on Woldgate (2008)
When was the first time you felt moved by a work of art?
It's difficult to remember, but I do recall being fascinated by Salvador Dalí's surreal paintings when I was young. Of course, I knew little about their symbolism or what surrealism stood for exactly. But I was fascinated by his landscapes and fantasy figures, with their elongated limbs, and the mixture of motifs that don't seem to belong together.
Which is your favourite Van Gogh/Hockney painting?
I find it hard to identify one single favourite work by either artist. The more you look at their pieces and the more you learn about them, the more interesting they become. If I were forced to choose, I'd pick Wheatfield with Crows as one of my favourite Van Goghs. Aside from the great works in our upcoming exhibition, one of my favourite works by Hockney is his iconic A Bigger Splash.
Can you tell us a little-known fact about Van Gogh?
I like the anecdote that Van Gogh once took piano lessons, but that he drove his tutor crazy, as he saw a different colour with every note.
The exhibition Hockney – Van Gogh is on display at the Van Gogh Museum in Amsterdam until 26 May 2019.
Bon Vivant Online
April – May 2019
© 2019 Bon Vivant All rights reserved